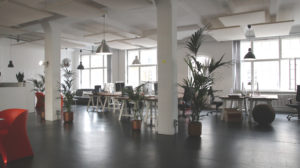 The Government's Coronavirus Job Retention Scheme (often referred to as the Furlough Scheme) has become a critical tool for businesses in the current climate. However, with recent changes to the Furlough Scheme being introduced and new guidance on work place safety, it is vital that organisations start to plan ahead for the new employment landscape.
Much of business planning to date will have been reactive and focused on usage of the Furlough Scheme, how to calculate furlough leave salary payments, and scaling down operations; all intended to keep businesses afloat.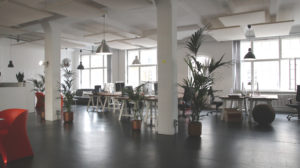 However, given that some employees (who cannot work from home) will now be returning to the work place and given that employers will now gradually receive less financial assistance from the Furlough Scheme, it is essential for businesses to plan for any changes which may need to be made either to the work place or to staffing levels in the near future.
Understanding Furlough Leave: read the latest changes to the Job Retention Scheme 
As part of this planning process, employers may wish to consider the following issues:
1. Redundancies
Are these likely to be necessary – what do you expect your business needs will be?
Are there any alternatives such as changing hours, salaries, or invoking short time working and lay-off provisions?
How many redundancies will you need to make – will it likely be 20 employees or more, triggering the need for collective consultation?
How will you fund redundancy payments – should you consider a redundancy process while the scheme remains in place so contributions may cover notice periods?
2. Health and Safety
What steps/measures do you need to take to ensure your business is compliant with the COVID-19 Secure guidelines?
Have you communicated all COVID-19 procedures to employees?
Have you compiled a list of all those employees who are clinically vulnerable in order to assess whether if they need to return to work, they can do so safely?
For those who cannot work from home, do you need to consider phased returns to work?
Do working hours need to be adjusted to keep staff safe when travelling to and from work?
How will you respond to breaches of workplace safety?
Have you considered the impact which contact tracing may have on your workforce?
Further reading: COVID-19 – Making Your Workplace Safe
3. Homeworking
Do you have a homeworking policy?
Have you put in place procedures which ensure the business is running as effectively as possible?
Have you considered how to effectively manage employees and their wellbeing remotely?
4. Flexible working requests
Do you have a flexible working policy?
Have you evaluated whether the Covid-19 pandemic has changed how you will work in the future impacting how you will deal with such requests?
5. Employment contracts and policies
What changes to your contract templates could be made in light of the Covid-19 pandemic?
Are your contracts compliant with the changes that came into effect on 6 April 2020?
Do you have the policies in place to support the needs of the business moving forward?
6. Absence
How will you treat absence due to Covid-19 after the scheme ends?
Have you thought about your bereavement leave policy?
Have you considered how to manage stress and anxiety in the current climate?
What about those with childcare responsibilities?
While it may seem early to be considering many of these issues, they all play a critical part in the working environment we can expect to return to. If a business plan is not developed to manage these issues, ad hoc decisions made early on could result in an unfair or discriminatory approach.
If an organisation has clear and legitimate business reasons supporting its decisions, it has a good foundation for maintaining consistency across the workforce, improving transparency and ultimately, having the best opportunity to rebuild in the wake of the crisis.
If you need advice on any of the key issues detailed here, or would like assistance in formulating an HR business plan, then please contact Amanda Badley on 0116 402 9019 or email amanda.badley@bhwsolicitors.com.