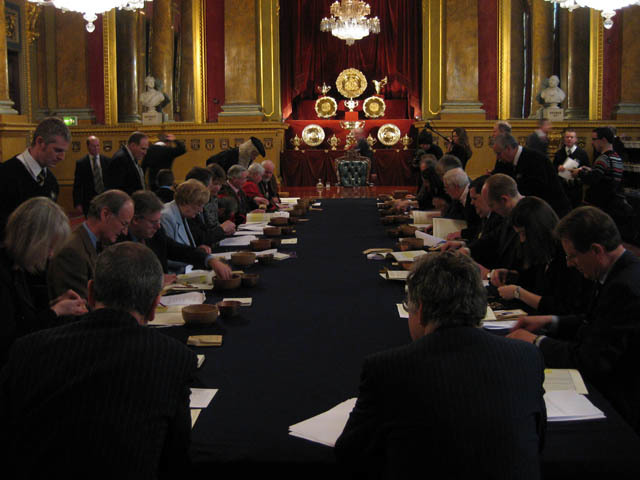 One of the United Kingdom's oldest judicial processes took place last week; the 'Trial of the Pyx' came before Senior Master Fontaine on 28 January 2020.

This is where a jury of 26 goldsmiths test that the coins produced at The Royal Mint are within the legal limits for metallic composition, weight and size. The statutory basis for the trial is now enshrined in the Coinage Act of 1971.
The process is presided over by the Senior Master of the Queen's Bench Division of the High Court, who is currently Senior Master Fontaine.
During the trial, jury members pick out a number of coins from chests (known as pyxides) which are randomly selected throughout the year. The coins are weighed and counted and then the trial is adjourned to allow for vigorous testing against metal plates. The plates are kept at the National Measurement and Regulation Office together with the original coin Standard Weights.
The verdict will be given on 1 May 2020 and the Chancellor of the Exchequer and Master of the Mint will be responsible for the results.
As an interesting aside, the Master of the Mint was sent to prison for 6 weeks in 1318 due to poor test results. It is hoped nothing as draconian transpires this year.
The above shows the tradition which the legal process is steeped in. While the other High Court Judges and Masters were hearing various routine civil applications and trials on 28 January 2020, Senior Master Fontaine was dealing with a fascinating and little-known judicial procedure which dates back to the 12th century.