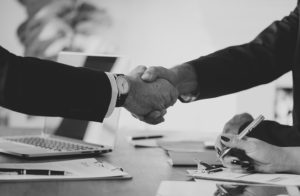 As part of wider proposals to increase transparency into the ownership and control of UK based companies, in 2015 the government announced that it intended to ban the use of corporate directors in certain circumstances. Since this announcement, there has, however, been some uncertainty over the implementation of the ban.
This is because the ban was originally scheduled to come into force in October 2015 which was initially pushed back to April 2016 and then further delayed to October 2016. The October 2016 implementation was also postponed and, as it stands, there is currently no fixed implementation date for the ban. Furthermore, the exceptions to the ban are yet to be finalised (one of the main reasons for the delay in implementation) and so it is still not absolutely clear the impact the ban will have on UK companies.
Despite the delays, it is still expected that the ban will come into effect sooner rather than later and Companies House confirmed in its published 2018/19 Business Plan that it intends to work with the Department for Business, Energy & Industrial Strategy (BEIS) to implement the ban.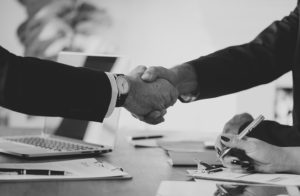 Under the current Companies Act 2006, a company must have at least one director who is a "natural person" meaning that provided this is the case, a company can have one or more corporate directors (i.e. a company or LLP appointed as a director as opposed to a "natural person"). The ban would, however, change this and prohibit a company from having corporate directors unless an exception applies (which as mentioned above are yet to be finalised). Any breach of the ban would constitute a criminal offence which is why many companies are keeping a watchful eye on the proposed ban to ensure compliance.
Under the current proposals, there will be a 12-month transition period to enable companies to remove corporate directors, make alternative arrangements and ensure compliance with the ban.
While the implementation date for the ban is unknown, companies should properly consider and plan for the ban on corporate directors.
For instance, it would be prudent for a company to check whether it (or any members of its group) has any corporate directors and keep details of such directorships so it can assess whether any of the exceptions will apply once those exceptions have been finalised and released.
It will also be important to consider the impact the potential removal of any corporate directors has on the constitution and balance of power of a company so any necessary remedial steps can be put into place (such as the appointment of replacement directors who are "natural persons") so that a company's pre-ban governance structure is maintained to the fullest extent possible. Companies may also want to reconsider appointing corporate directors during this interim period.
Alex Clifton is an Associate Solicitor in BHW's Corporate and Commercial Department and routinely advises on Company Law, corporate governance and company constitutional matters. Alex is available on 0116 281 6232 and at alex.clifton@bhwsolicitors.com should you require any assistance.