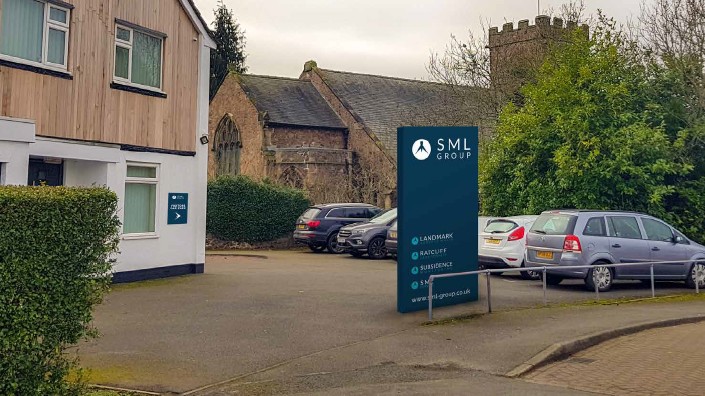 Prominent UK property surveying group, SML, has acquired subsidence specialists, My Home Needs Limited (MHN), as part of the Group's progressive growth strategy. MHN offers property surveying services, specialising in subsidence monitoring.
Established in 2007 and led by Directors Nicholas Gray and Steven Brighty, MHN provides the property insurance market with precise property level monitoring, crack monitoring, property distortion and verticality surveys on residential and commercial properties.
Based in Leicester, the business carries out over 20,000 site visits per year and employs over 30 team members.
Also based in Leicester, the SML Group consists of companies dedicated to the land, building and valuations surveying sector. With roots in subsidence monitoring themselves, SML boasts a full breadth of services covering traditional surveying, specialist subsidence monitoring and property data services.
The legal team at BHW advising SML Group on the acquisition was led by Corporate Partner, Matt Worsnop. Matt said: "We were delighted to be approached to advise SML on their latest acquisition. SML are a Leicester-based company with UK-wide coverage and a leading player in their industry. They are a prime example of the diverse and highly successful businesses Leicester has to offer."
"The SML Group have a clear growth strategy, making carefully considered and astute acquisitions that compliment or expand their existing market coverage. MHN looks to be an excellent addition"
BHW previously represented SML Group on the acquisition of Geo-Info Limited in 2019. SML Group Managing Director, Tom Harpin, said: "Having worked with Matt and the team at BHW previously, there was no hesitation in instructing them again. Matt understands our business and the strategic considerations behind the deal. He has been able to provide seamless advice with knowledge of our previous deal."
Tom added: "We are very proud of the organic growth that we have achieved, but we are always on the lookout for like-minded companies that we feel share in SML's values and could add to our existing service offering. MHN has also seen excellent growth and their specialist team will be an exceptional addition to the Group."