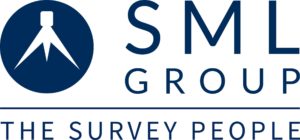 BHW has advised leading Leicester-based surveying specialist SML Group Limited on its acquisition of Geo-Info Limited.
SML Group is based in Thurmaston and has acquired a number of surveying businesses over recent years, including Landmark Surveys Wales, Ratcliff Land Surveys, Subsidence Monitoring and SML Surveys.
Geo-Info Limited is based in Rosyth and provides specialist underground mapping and surveying services to the rail and engineering sectors across England, Ireland and Scotland. It has offices in Swindon and Mullingar, Ireland.
Having been trading since 2012, Geo-Info boasts impressive growth with a multimillion-pound turnover and has been involved in various significant rail projects across the UK and Ireland.
SML Group's Thomas Harpin commented: "We're very excited about the opportunities that this purchase gives us, both in diversifying our client base and expanding the range of services that SML Group can offer to its clients."
BHW's corporate team, led by partner Matt Worsnop, supported SML Group throughout the transaction providing legal advice on all aspects of the deal.

Over 20 parties were potentially interested in the acquisition of Geo-Info Limited when it was put up for sale by its Shareholders. SML Group were able to agree a deal having secured a funding package with alternative finance provider, ThinCats.
Mr Harpin added: "I've been very pleased with the advice and support from Matt and his team throughout this process and I can't recommend them enough."
Matt Worsnop, corporate and commercial partner at BHW said "We were delighted to assist SML Group with the purchase of Geo-Info. They are a well-respected and growing name in surveying and it was a pleasure to represent them on this deal."