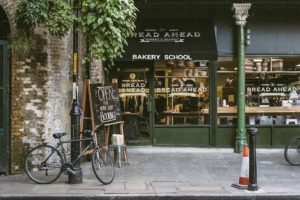 With many business premises being forced to close due to the coronavirus outbreak, commercial tenants have been given additional protection by the UK Government. This puts commercial landlords in a difficult position with their own liabilities remaining due.
The Government has enacted various legislation to curtail eviction and aggressive debt collection by commercial landlords. Although the Government is encouraging tenants to pay rent where they can afford to, with the March quarter day falling just two days after the lockdown measures were introduced and June quarter day fast approaching, what steps can commercial landlords take to recover unpaid rent?
Protection for tenants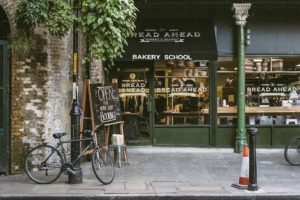 Section 82 of the Coronavirus Act 2020 created a moratorium which prevents landlords from effecting forfeiture for non-payment of rent on business tenancies during the relevant period, which currently ends on 30 June 2020 and may be extended. This is usually the most common debt recovery method for non-payment of rent. On the expiry of the relevant period the landlord's right to forfeit for non-payment of rent will immediately be restored.
Commercial rent arrears recovery (CRAR), which allows a landlord to instruct an enforcement agent to seize goods for unpaid rent, has also been modified in light of the virus. On 25 April 2020 the Taking Control of Goods and Certification of Enforcement Agents (Amendment) (Coronavirus) Regulations 2020 came into effect. This notably increased the minimum net unpaid rent that must be outstanding before CRAR may take place, from 7 days to 90 days' rent.
The Government also intend to introduce new measures which protect commercial tenants from winding up proceedings. The Government has said there will be a ban on the use of statutory demands and the presentation of winding-up petitions up to the 30 June 2020. This is expected to be introduced under the Corporate Insolvency and Governance Bill; however, this is yet to materialise and at the time of writing it is still to have its first reading before Parliament. Therefore, statutory demands and winding-up petitions still appear to stand, although it is likely that they will become retrospectively ineffective if such a Bill is introduced.
It is also worth pointing out that in most leases, subject to the precise terms of the lease, the coronavirus outbreak will not affect the rent obligation on the tenant which will continue to fall due on the dates set out in the lease. The above merely delays action being taken against the tenant.
What can a Landlord do?
If a tenant stops making payments due to the coronavirus it is important to be proactive and open a dialogue with the tenant. It is normally necessary to send a 'letter before action' before commencing the formal debt recovery process, setting out what is owed by the tenant and explaining what can happen if they don't pay.
Some of the debt recovery methods which are currently available to commercial landlords are set out below:
Statutory demand as a pre cursor to a winding-up petition
This is usually a very effective debt recovery tool as the tenant would likely pay what they owed to avoid their business becoming insolvent/bankrupt. Although as discussed above this currently comes with the danger that legislation will likely be introduced which makes it ineffective.
CRAR
As mentioned above this remains available as an option for landlords to recover rent from tenants, however, with the increased timeframe it is unlikely to be helpful.
Draw down from a rent deposit
Many commercial leases have a rent deposit. These deposits, subject to the precise terms of the rent deposit deed, can often be drawn down from when the tenant is in breach of covenants such as payment of rent or other payments due under the lease. It is also worth bearing in mind the ability of the tenant to top the rent deposit back up, which is often required following a withdrawal.
Claiming from a Guarantor
In some commercial leases a guarantee that the tenant will observe the obligations under the lease will have been given by a guarantor. This could be the individual who owns the business when a lease is in the name of a company or perhaps a relative of the business owner. Nothing in the coronavirus legislation prevents a landlord from pursing a guarantor for unpaid rent.
Practical solutions
Once the Government's moratoriums on the various debt recovery measures have been lifted the landlord is, legally, in a strong position. However, it may very well make commercial sense for some concessions to be made by both sides such as a rent reduction or rent holiday to facilitate earlier payment. It is worth noting that there is nothing in English law which requires a commercial landlord to act in good faith in relation to renegotiations to the payment terms in a lease.
If a tenant has stopped paying rent due to the coronavirus outbreak it is important you take advice to ensure you are in the best position possible to recover the sums owed to you as soon as possible.
Issue a court claim
As a last resort, a landlord could issue court proceedings against a tenant for non-payment of rent on the basis of breach of contract. Courts are currently still hearing claims remotely.
If the amount of arrears is less than £10,000 the landlord would only be able to recover limited fixed costs and interest. However, if the arrears amount to more the landlord can also claim for its legal costs spent in recovering the debt.
This is likely to exert pressure on a tenant who is capable of paying but is choosing not to.
Conclusion
There are a number of steps that currently remain open for commercial landlords to recover rent from tenants, however, with the current legislative measures in place the process of debt recovery is likely to take longer than usual.
If you need advice on any of the key issues detailed here, or would like assistance in commencing debt recovery against a commercial tenant, then please contact Commercial Litigation Partner, Paul Davis, on 0116 281 6231 or email paul.davis@bhwsolicitors.com.