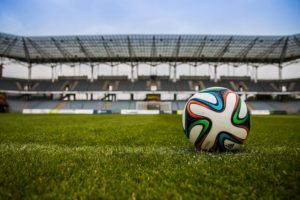 Nottingham Forest wins appeal against former owner
The recent case of Al-Hasawi v Nottingham Forest Football Club Ltd & Ors [2018] EWHC 2882 (Ch) showed how important clear wording is in commercial contracts. The case involved the sale of the heavily in debt club and a claim for the misrepresentation of the true liabilities of the business.
Fawaz Al-Hasawi was the former chairman and owner (through his company NFFC Group Holdings Limited) of Nottingham Forest Football Club. The football club, which had significant levels of debt, was sold in 2017 by way of a sale of the shares in Nottingham Forest Football Club Ltd to NF Football Investments Limited. Evangelos Marinakis, the owner of Greek football club Olympiacos, is the majority shareholder of the buyer.
The shares were sold for £1, the debt owed to Mr Al-Hasawi was restructured and NFFC Group Holdings Limited, the seller, provided an indemnity to the buyer in relation to liabilities at 31st December 2016 exceeding £6.6 million.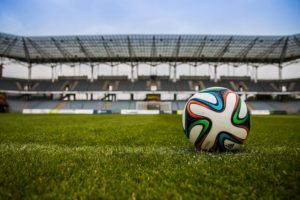 During the negotiation, a spreadsheet included in a data room and disclosed to the buyer showed liabilities at just over £6.566 million. Following the sale, the buyer considered that the liabilities of the football club at 31st December 2016 were actually over £10 million and consequently brought a contractual claim under the indemnity for the difference.
It also brought a claim for the spreadsheet misrepresenting the amount of the liabilities.
A misrepresentation is an untrue statement which induces another party to enter into a contract and causes that party loss.
The seller made an application to strike out the misrepresentation claim. This application was allowed in the first instance by the Master hearing the application who considered that the entire agreement clause contained in the share purchase agreement precluded bringing any claim for misrepresentation.
Entire agreement clauses attempt to limit the terms between the parties to one document. One aim of such a clause is to prevent pre-contractual statements from forming additional (collateral) terms to the document which the parties enter into.
However, the first instance decision to allow the application to strike out was reversed on appeal in November 2018.
It was held that clear wording is required to evidence the intention to exclude misrepresentation claims. It did not matter that the parties had negotiated a contractual indemnity. Without the existence of sufficiently clear wording, interpreting the entire agreement clause to exclude all misrepresentation claims would not provide a remedy for losses not covered by the indemnity.
The full case judgment can be found here: https://www.bailii.org/ew/cases/EWHC/Ch/2018/2884.html.
BHW has a Corporate & Commercial department which regularly deal with share purchase agreements. Click here for further information on Share Purchase Agreements or contact Robert Flannagan on 0116 402 7245 or robert.flannagan@bhwsolicitors.com.