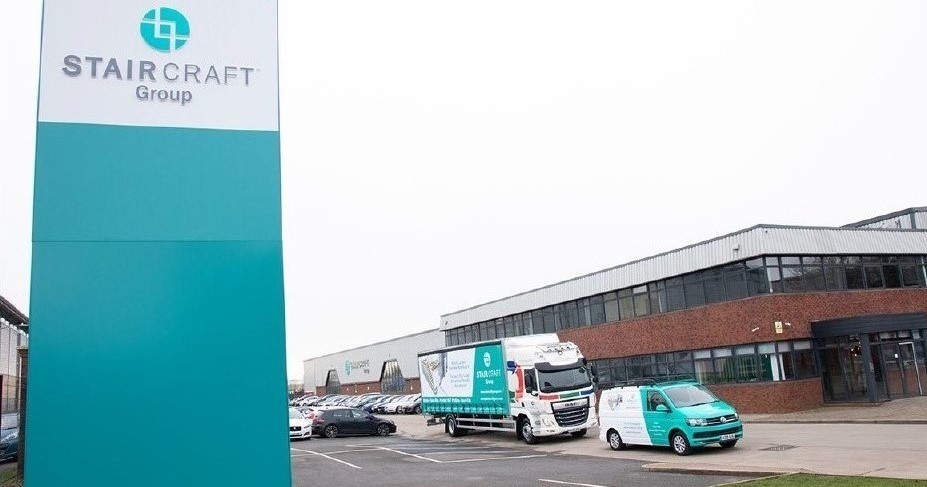 Coventry headquartered Staircraft Group, which manufactures staircase and flooring solutions, has been fully acquired by national timber and builder's merchant, Travis Perkins.
The deal sees Northampton-headquartered Travis Perkins acquire the remaining shareholding in Staircraft, having owned 15% of the share capital since 2015.
Staircraft, which was founded in 1995 by Managing Director Andy Hamilton and featured in the Financial Times' 1000 Europe's Fastest Growing Companies 2018, operates multiple manufacturing sites across the West Midlands providing technology driven solutions for the production of staircases and joists, as well as floor and door installation kits.
Andy said: "For us, being part of Travis Perkins will give us access to new markets, investment and growth opportunities. We also know that our businesses are a great match from a cultural and values driven perspective, and that this partnership will give our colleagues access to new and improved benefits and career and development prospects over time."
Around 350 staff are employed across the Group which also operates a separate Independent Construction Technologies brand based in Hampshire, offering specialist structural design, performance and system testing services.
The legal team advising Staircraft on the sale was led by BHW Corporate Partners Ed Nurse and Matt Worsnop. Ed said: "BHW has had the pleasure of working with the team at Staircraft for a number of years and their strategy to be the leading stair and floor manufacturer has always been clear."
"Andy and his team are at the cutting edge of their industry, and it is therefore no surprise that a company like Travis Perkins has moved to acquire them."
Andy added: "Ed, Matt and their team provided excellent support throughout the deal. They were always approachable, and their advice helped to instil confidence in the transaction and ultimately progress the sale through to completion."
The senior management team, including Andy Hamilton, will remain in their roles under the new ownership.
Travis Perkins Group COO said: "We have enjoyed a close working relationship with Staircraft for the past six years and believe this partnership has many more opportunities for further growth potential for both parties."
"Staircraft is a very exciting business; technology-led and well known for innovation and quality, and for delivering engineering solutions that are developed offsite in factory-based conditions."
"This means that their offering plays right into our future strategy of elevating our customer relationships by providing new areas of value-added products and services that deliver efficiency, quality, sustainability and innovation in design, engineering and production."