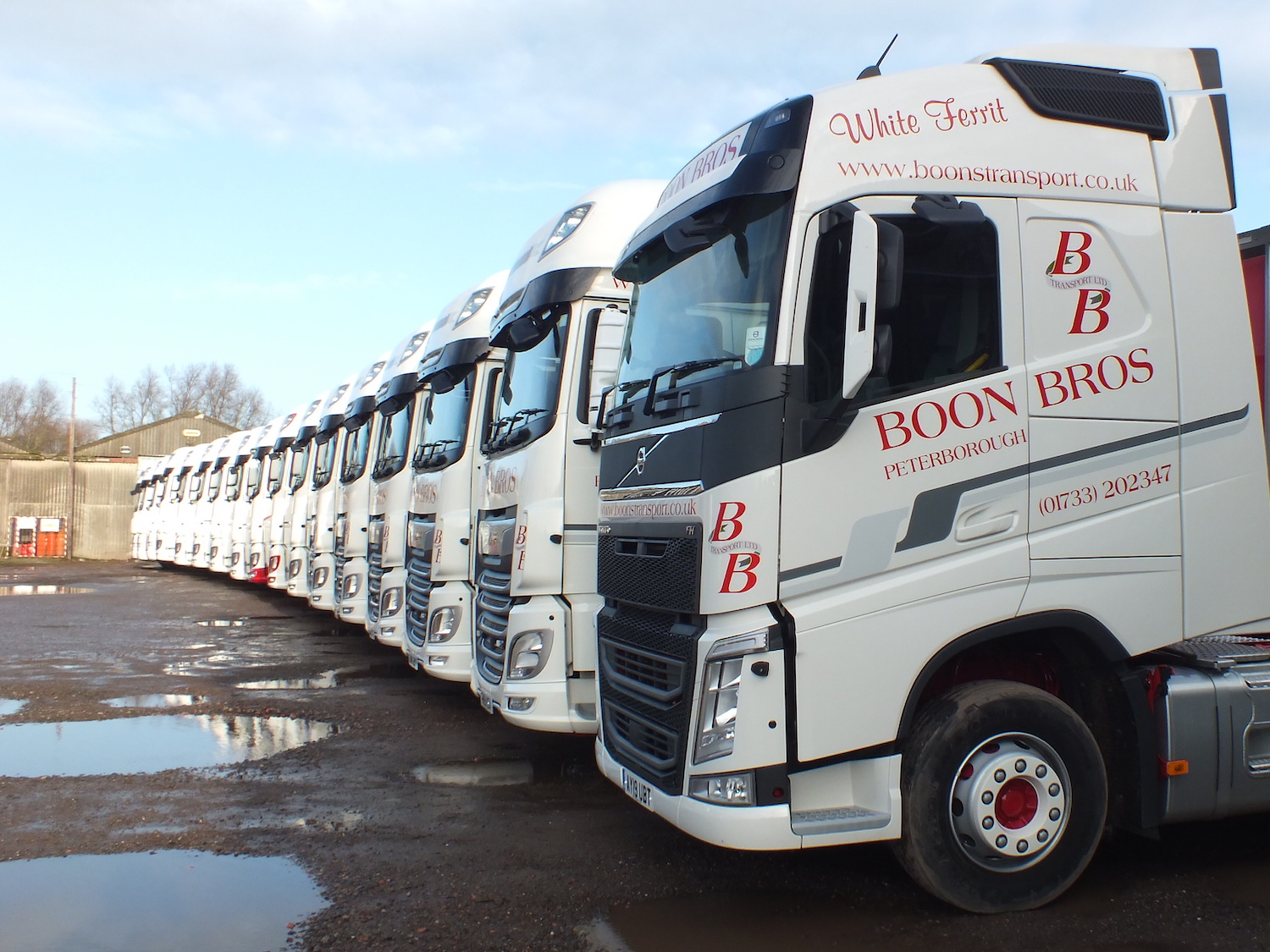 Long-established haulage business, Boons Transport (1986) Limited, has been sold to Banyan Supply Chain Solutions Limited.
Boons Transport was founded in 1952 by Bernard Boon & Ron Harding, and later joined by Bernard's brother Les Boon. In 1986, with Bernard, Ron and Les set to retire, Boons Transport (1986) Limited was formed by Bernard's sons Paul, Andrew and Robert, with his daughter Susan managing the administration.
Based in Peterborough, the family run business specialises in palletised freight services and general haulage throughout the United Kingdom, with a fleet of 14 artic tractor units and over 30 trailer units capable of handling a wide variety of consignments.
The business boasts a c£4.5m turnover and has been a member of the nationwide Pall-Ex Network since 2008.
The business sale was marketed and brokered by Anthony Mitchell at Acquire Business Sales, generating no fewer than 40 serious expressions of interest in acquiring the business and multiple offers.
The preferred bidder, Banyan, are a dynamic group of expanding businesses centred on growth in the UK transport, logistics and warehousing sectors.
The legal team at BHW advising Boons' shareholders on the sale was led by Corporate Partner, Matt Worsnop.
Matt said: "We were very pleased to support Paul and the family on what was undoubtedly a significant time given the multi-generation history of the company. Boons Transport is clearly a well-run and successful business and it's no wonder interest from acquisitive parties was high in such a competitive industry."
Managing Director of Boons Transport, Paul Boon, said: "The decision to sell the family business was not one we arrived at easily. However, the efforts of all the professional advisors working on the deal put us at ease."
"The advice we received from Matt was extremely thorough and meticulous. He spent time understanding our requirements and desired outcomes from the deal, and ensured we were structuring the various aspects of the business sale and property considerations in the most efficient way for the family."