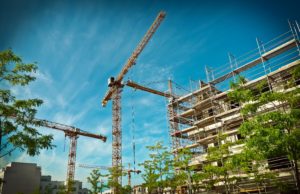 Nearly one year after the catastrophic Grenfell Tower fire that claimed the lives of 72 men, women and children, the independent Hackitt Review into building regulations has published its final report.
Separately, the public Grenfell Tower inquiry began nine days of commemoration hearings on Monday (21st May 2018), starting with a 72-second silence in memory of the victims.
In brief, the chief outcomes of the Hackitt Review are:
New regulations for Higher Risk Residential Buildings (10 or more storeys high) which pulls building control together with fire and rescue authorities and the Health and Safety Executive.  Building control is renamed Local Authority Building Standards (LABS).  Together, these triple entities will form a new body whose duty is to oversee the risk management of high rise buildings from the moment they are designed.  There is to be a digital 'golden thread' record of each high rise building from design through to construction and occupation.
More powerful controls on the construction of high rise buildings, including a focus on competency and leadership within Building Standards.  The report also recommends the UK re-joins the Interjurisdictional Regulatory Collaboration Committee in order that best practice from other countries may be disseminated.
Residents of high rise buildings are to be given a voice, involving them in associations and panels which make decisions. The intention is that these provide support and transparency as well as a forum for raising concerns.
The main criticism of the report so far centres on the fact that it does not recommend an outright ban on the use of flammable cladding materials. This is because, as it was revealed at the hearing, that the plastic foam insulation on the Grenfell Tower had not passed a safety test and may have been mis-sold by the manufacturer. The insulation, which has been used on many other buildings, should have been combined with specific fireproof cladding but was sold to the Grenfell refurbishment contractors despite knowing the wrong cladding would be used.
Dame Judith Hackitt has defended the decision not to call for a ban, saying that simply banning something is no guarantee of compliance.
We will continue to follow this news story and its implications for the building industry as it develops.
Eleanor Rattay is a Partner and Solicitor specialising in Commercial Property at BHW Solicitors. She can be contacted on 0116 281 6224 or email eleanor.rattay@bhwsolicitors.com.