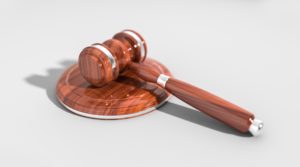 What are your options when discovering trespassers in your residential property?
Firstly, it is important to note that upon discovery of a trespasser in your property, it is crucial to act as quickly as possible. There are short timeframes to abide by in some of your options below.
Option 1 – Interim Application for possession
A claim for an Interim Possession Order (IPO) will need to be made within 28 days of the date on which the owner of the property first knew, or ought reasonably to have known, that the trespasser(s) were in occupation.
An application for an IPO is the quicker of the two options to recover possession of residential property against a trespasser, as there is no appeal process, and it is backed up by criminal sanctions including a power of arrest.
If an IPO is granted, the owner of the property will be able to call the Police (within 24 hours of providing the tenant with the IPO) and require them to remove the trespasser if they have not already left.
This method will require you to then take the steps in option 2, and a final possession hearing will then take place.
It is important to note that there are a lot of very specific timeframes to abide by in order to correctly make an application for an IPO, and the owner of the property will need to provide the Court with undertakings in relation to the property.
Option 2 – Application for possession
An application can be made to the Court for possession of the property.
If an application is made, and the trespassers remain, an application will need to be made to the High Court bailiffs who will fix a date to remove the tenant.
You can expect an application for possession to take anywhere between 3-6 months from the date of the application to the date of the bailiff's attendance, and longer in some cases.
Important note:- Any person who uses/ threatens to use violence against people or property to gain entry to any property will be guilty of a criminal offence if either of the following apply:
There is someone present at the property who opposes the re-entry.
The person attempting re-entry is aware that someone opposes the re-entry.
A Court order is therefore recommended to avoid the risk of criminal implications.