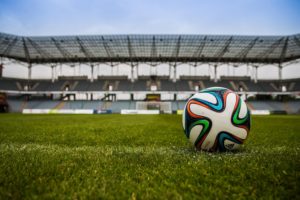 West Ham United are again in dispute with their landlords at the London Stadium.  West Ham recently fell out with their landlords over the availability of advertising space and now it is the colour of the pitch surround that is causing West Ham fans to glow a shade of claret!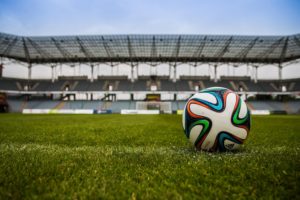 The current pitch surround at the London Stadium (which covers the athletics track) is green and it is difficult to identify where the pitch starts and ends.  The landlords (E20) want a blue surround but West Ham's vice chair; Karen Brady has written an open letter to the landlords expressing her desire for the surround to be claret and blue, in keeping the colours of the club – not blue – the colours of London rivals, Tottenham Hotspur!
Under an agreement made between E20 and West Ham, E20 had agreed to pay for the replacement pitch surround but in an effort for the surround to be swapped to the colours of West Ham, Ms Brady has said that the club will pay for the new surround.
The problems for this site seem to rumble on and this case just goes to show how sour tenant and landlord relations can turn.  It also serves as a good reminder to tenants to get their landlord's consent to any material alterations.  Many leases prohibit external/structural alterations completely but others do allow it, subject to obtaining the landlords' consent, which should not be unreasonably withheld (this is called a 'qualified covenant').  If a lease does contain such a qualified covenant and the landlord refuses consent – the tenant does have recourse to Court for a declaration that the landlord is acting unreasonably.  Let's see what happens at West Ham – Court action may be imminent!
Bev Merrell is a Partner and Head of the Commercial Property Department at BHW. She regularly advises both landlords and tenants on the terms of their commercial lease. She can be contacted on 0116 281 6221 or email bev.merrell@bhwsolicitors.com