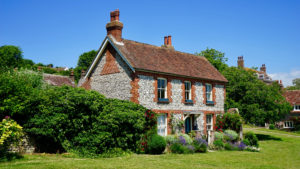 An Energy Performance Certificate (EPC) is a document that shows the energy efficiency rating of a property.  It is a legal requirement to have an EPC when selling a property. This can be arranged via an estate agent or an EPC provider.
When is an EPC required?
An EPC is required for most residential and commercial property transactions.  For example, a property will require an EPC when the property is on the market for sale or for rent.  In situations like this, the seller or landlord are obliged to prove to their tenants or buyers that the property reaches a certain standard of energy performance.
What should the results of an EPC show?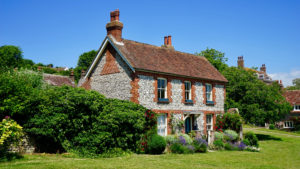 The property will be given a grade between A and G.  Band A equals the most energy efficient and band G is the least.  Properties in England and Wales should reach at least a band D, and if the property does not reach band D level, homeowners will need to improve the energy efficiency of their property.  New build properties tend to have higher EPC ratings compared to older homes.
The Government has announced a consultation on EPCs
The Department for Business, Energy and Industrial Strategy (BEIS) have publicised a consultation into the use of EPCs. The purpose of the consultation is to see how effective the EPCs are and to review the current system in place for current and future EPC users.  The goal is to see how EPCs perform against quality, availability and encouraging action to improve energy efficiency.  The consultation process closes on 19th October 2018.
The objectives of the EPC consultation
Seek evidence on how the current EPC system is working;
Gather information on the suitability of the current system of EPCs for both their current and emerging uses in measuring building energy performance; and
Obtain feedback on suggestions for improvement.
Participate in the EPC consultation
The BEIS would like to hear from building owners and occupiers in both the domestic and non-domestic sectors, estate agents and others involved in the sale or lease of buildings, all parts of the energy efficiency products supply chain, or anyone who regularly uses EPCs.
When replying to the consultation feedback, the Government would like responders to provide clear facts and figures to assist the Government in making future improvements.
Once the information is received from the general public, the Government will publish a response, which will address the suggestions and make recommendations to ensure properties in this country continue to be maintained at the most efficient energy level possible.
Further information can be found here: https://www.gov.uk/government/consultations/energy-performance-certificates-in-buildings-call-for-evidence