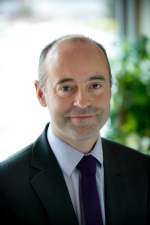 BHW IT Specialist, Matt Worsnop, has been shortlisted for the 2019 Legal 500 Awards, while BHW's work in the IT and Telecoms sector has also been recognised.
Head of BHW's IT and Telecoms division, Matt has been shortlisted for 'Corporate and Commercial – Individual outside of London'. As well as Matt's individual recognition, BHW's IT and Telecoms team has also been shortlisted in the 'Technology, Media and Telecoms – Firm outside of London' category.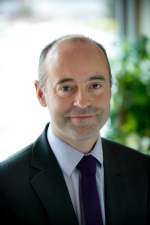 The awards follow the release of the annual Legal 500 Guide, which independently ranks firms and individuals across the country. This year Matt and his team were one of only six firms to be ranked for IT and Telecoms in the East Midlands and the only independent Leicester firm. The rankings are compiled purely on merit following months of client and case research.
Here is what the Legal 500 had to say about Partner and Solicitor, Matt Worsnop and the IT and Telecoms team:
"BHW specialises in advising on software infrastructure projects and IT contracts, but also assists clients with the IT aspects of mergers, acquisitions and restructurings. Data centre leases are another core area of expertise. Practice head Matt Worsnop, who is dual-qualified as a solicitor and electronic systems engineer, is especially adept at assisting with licencing agreements, website and App development agreements and IT project tenders".
The shortlist of finalists is made up of the best lawyers and firms from each region, with Matt and the IT and Telecoms team representing the East Midlands in their respective categories. Finalists from the North, East Anglia, North West, Yorkshire and Humber, West Midlands, South East and South West make up the final shortlist. The full list of categories and finalists can be viewed here.
The Legal 500 Awards are unique in the legal industry as they recognise each element of the profession equally, representing the very best law firms, chambers, silks, in-house lawyers and general counsel operating within the UK market.
The winners will be announced by the Legal 500 in the New Year, ahead of their exclusive event in Central London on 6th February 2019. We will be keeping our fingers crossed for both Matt and our IT and Telecoms Team!
If you require Matt's assistance on any matter then please don't hesitate to contact him on 0116 281 6235 or matt.worsnop@bhwsolicitors.com.