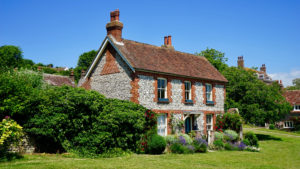 This article is the second in a two-part series on the rights that can be obtained through long use, how to enforce them, and how to avoid them from being established in the first place. This article focuses on how to make sure the rights are enforceable, and also how to prevent them.
Sometimes property owners have used rights (e.g. a right of way) over neighbouring land for many years but are surprised to find that these rights are not on the Land Registry title. This can cause problems and delays when the property comes to be sold or mortgaged, or if the neighbouring landowner challenges use of these rights.
How to make sure that rights are legally water tight?
The first article in this series looked at the types of rights that can be claimed. Once established, rights should be registered at HM Land Registry against the title to the property affected or burdened by those rights.
It is easy to check whether this has been done by obtaining copies of your neighbour's title. If the rights have not been registered against the relevant title, the person claiming the rights can make an application to register these by sending to HM Land Registry proof that the rights have been exercised for at least 20 years. This may be statements of truth / statutory declarations by the current owners, (and, if applicable by former owners/tenants of the property), old aerial photos, statements from third parties etc.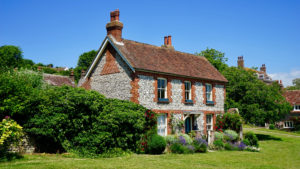 HM Land Registry will serve notice of such application on the owner of the affected title, who will have a period of time to object to the registration of the rights. Any dispute will be determined by the First Tier Tribunal. If there is no objection, the rights are registered.
How can a landowner stop rights being acquired through long user?
A landowner who is concerned that a neighbour may be acquiring rights through long user can stop this happening by:-
Physically stopping the neighbour from exercising the right e.g. by padlocking a gate.
If this isn't feasible (or would sour relations) the landowner could grant a licence for the neighbour to use the right in question – this means that the neighbour's use would be by consent and should stop the 20 year period running. Such a licence can be done by way of letter although this really needs to be drafted by a solicitor to ensure it is valid. Often such a licence will be for a fixed period (e.g. 3 years) and will be terminable on notice by either side. A small annual fee may be payable for use of the right, although this is not essential. Whilst a right of way runs with the land and is not personal, a licence would be granted to a specific individual or entity only.
It may be possible to erect a notice to prevent rights being acquired – for example, in the 2016 case of Winterburn v Bennett, it was held that where a Conservative Club owner erected a sign saying that land was private and only to be used by its customers, this was sufficient to prevent a claim by the adjoining fish and chip owners that its customers were entitled to use the club's car park (even though they had been doing so for over 20 years). Whether a notice is sufficient to prevent rights being acquired through long user will, however, turn on the facts of each case. Simply erecting a sign and not enforcing it, would not generally be sufficient over a 20 year period.
In the case of a rights of light, it is possible to register a light obstruction notice with the local authority rather than physically obstructing light to a window. This is an extremely technical area and would need to be handled by a solicitor.
If you would like any advice on any of the matters mentioned above, contact Eleanor Rattay on 0116 281 6224 or Eleanor.Rattay@bhwsolicitors.com.