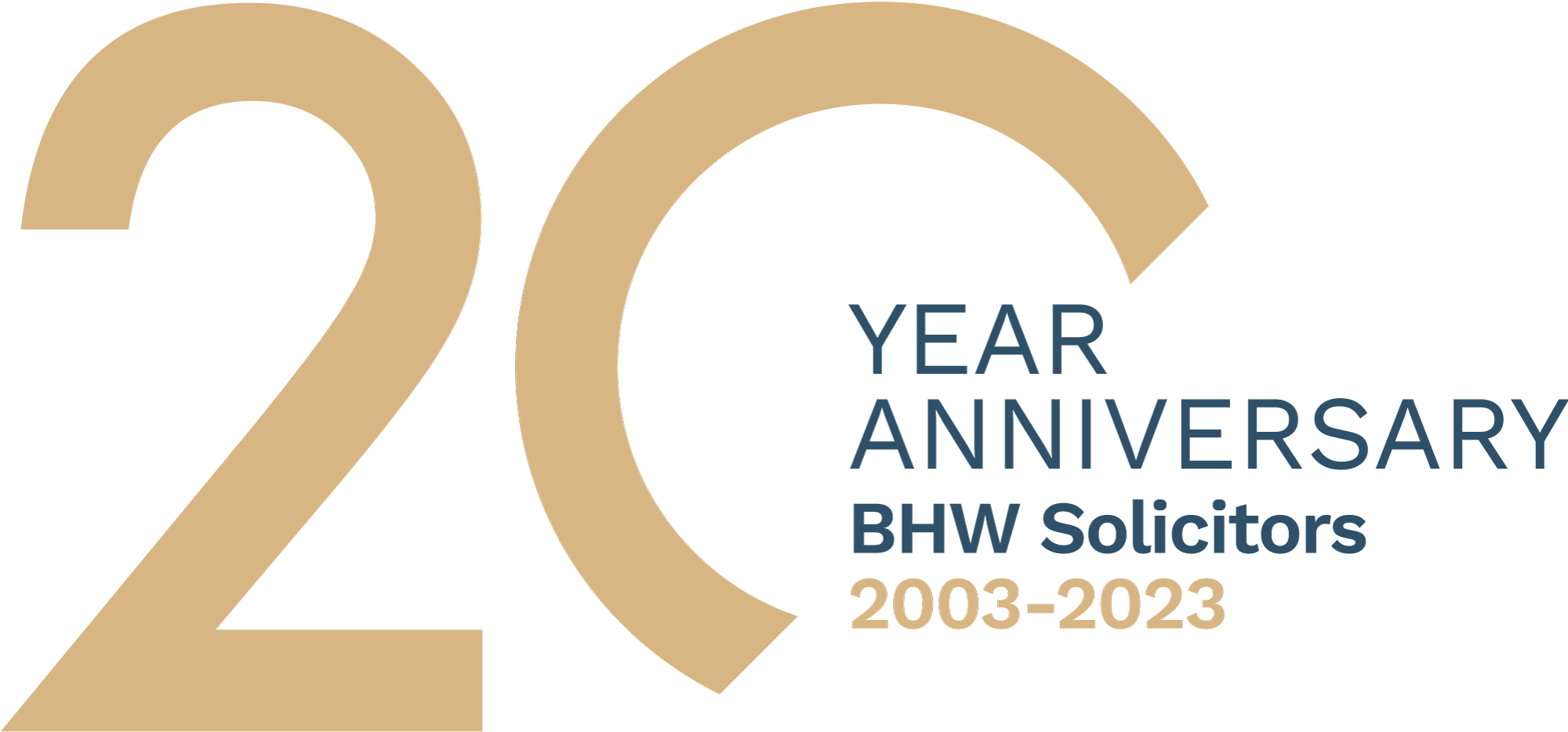 BHW Solicitors is celebrating two decades of success, as it cements its place as Leicester's leading independent law firm – a position it is proud to have achieved and is determined to maintain.
Twenty years ago, BHW Solicitors was founded with a simple mission – to look after its clients better than any other law firm. By sticking to this mantra, BHW quickly established a reputation for decisive and practical advice that set it apart from other law firms.
Over the past two decades, BHW has experienced remarkable growth. Today, the Firm has over eighty staff, all of them based at and working from its offices in Leicester. The Firm achieved its first Legal 500 rankings in 2013 and today every department in the Firm is ranked in the Legal 500 guide, with the Corporate and Real Estate departments both holding the very rare Tier 1 status.
Throughout its 20-year journey, BHW has overcome a recession, a pandemic and a changing legal landscape which has seen many of the most respected regional law firms swallowed up by large nationals or private equity backed groups. In 2022, BHW became one of the first employee owned law firms, a move that protects its future and reflects the significance the Firm places on its independence and the role all its staff play in upholding the standards for which it is has become renowned.
BHW Solicitors enters its third decade with foundations built on 20 years of exceptional service, a strong team of industry leading legal professionals, and an unwavering commitment to client service and the highest quality legal advice. Here's to the next 20 years!