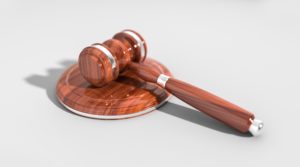 Right of First Refusal Restricts Sale
A Shareholders Agreement is a private agreement between the shareholders of a company which regulates the operation of the company and commonly sets out detailed rules in relation to matters which affect or could affect the shareholders and the company.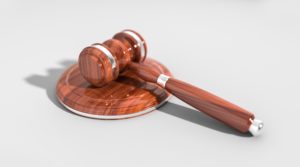 A pre-emption right is a right of first refusal to buy shares being sold by an exiting shareholder. They will often be found in such a Shareholders Agreement to provide the remaining shareholders with an opportunity to purchase the shares first and establish the process for setting the price.
Usually the Shareholders Agreement will attempt to prevent shares being transferred without the right of first refusal procedure being followed. This can avoid shares (and the control of a company) being sold to unwanted parties and can potentially manage price expectations and payment terms.
In the recent High Court case of United Co Rusal Plc v Crispian Investments Ltd it was decided that a right of first refusal procedure contained in a Shareholders Agreement had not been correctly followed.
As of early 2018, the share capital of PJSC MMC Norilsk Nickel was held:
c31% by Whiteleave Holdings Limited ("Whiteleave").
82% by United Co Rusal Plc ("Rusal").
37% by Crispian Investments Limited ("Crispian").
c34% as traded on the Moscow and Saint-Petersburg Stock Exchanges.
Whiteleave, Rusal and Crispian were companies controlled by wealthy Russian businessmen, including Roman Abramovich, and had entered into a Shareholders Agreement under which Crispian had granted to Whiteleave and Rusal a right of first refusal to the shares it held (pro-rata to Whiteleave and Rusal's shareholdings). In basic terms the price to be offered by Crispian was to be equal to the higher of that proposed by a bona-fide third party purchaser and an average of the stock exchange for the last 90 days.
In February 2018, Whitleave's subsidiary, Bonico Holdings Co. Limited ("Bonico") made an offer for 3.99% of the shares held by Crispian for $1.477 billion. Crispian countersigned the offer and then served notice on Whiteleave and Rusal offering the sale to them first at the same price.
Rusal contested this declaring that the notice was invalid arguing, among a number of things that:
Bonico was not a bona-fide third party purchaser due to its affiliation with Whiteleave;
the price was not bona fide as it was artificially high as part of a scheme between Whiteleave and Crispian; and
there were defects with the content of the offer notice, including requiring Rusal to purchase all of the shares and not a pro-rata proportion.
The Court agreed that the right of first refusal notice was ineffective. An affiliate of Whiteleave was not a bona-fide third party purchaser. The operation of the right of first refusal procedure prevented a direct transaction between an affiliate of Whiteleave and Crispian.
The judge also agreed, in principle, that the price was not bona fide and the content of the offer notice was defective.
The case highlights to investors and business owners the importance of thinking about restricting how their business partners can dispose of their shares, which could potentially impact upon how a business is controlled.
For further information in relation to Shareholders Agreements, see our post: Shareholders Agreements: Frequently Asked Questions.
BHW has a Corporate & Commercial department which regularly advises on Shareholders Agreements, please contact Robert Flannagan on 0116 402 7245 or email robert.flannagan@bhwsolicitors.com.