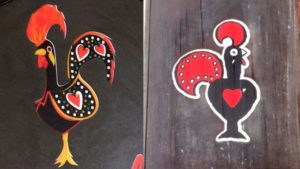 Requesting a Rebrand
Peri Peri chicken is currently a hot topic as multinational company Nando's apparently issued independent Reading restaurant Fernando's (a name reportedly based on the TV show "Take Me Out") with a cease and desist letter. The letter allegedly asks Fernando's to rebrand its business, claiming it has breached several of Nando's' trademarks.
The issue of trademark infringement
An image of the letter shown on the BBC highlights Nando's' trademarks for the word Nando's, its cockerel image and its "peri-ometer". However, it would seem that the owner of Fernando's, Asam Aziz, claims that he had not intended to infringe any of those registered trademarks and rather wanted to sell his own brand of Portuguese Peri Peri chicken using Portugal's traditional chicken symbol.
One potential defence to a trademark claim is that an allegedly infringing use simply indicates the kind, geographical origin or other characteristics of the goods or services. However, use of a trademark on this basis must conform with honest practice.
Could Nando's prove passing off?
Given the comments made by Nando's, it is possible that they will bring an action for passing off. There are three key criteria for a passing off claim: –
Is the goodwill specific to a location?
Is there misrepresentation as to the quality or nature of goods which causes confusion (there does not need to be an intention to deceive)?
Is there damage, either to custom or reputation?
How will the matter proceed?
It will certainly be interesting to see the outcome of this matter and whether Nando's continues to strongly defend its brand and insists that Fernando's rebrand or whether this matter being made public will generate sufficient negative goodwill to change Nando's' mind.
How can BHW help?
If you think someone is infringing your trademarks or is passing off your brand, or equally if you receive a cease and desist letter, then BHW can help.
For further information please do not hesitate to contact Matt Worsnop on 0116 281 6235 or email matt.worsnop@bhwsolicitors.com