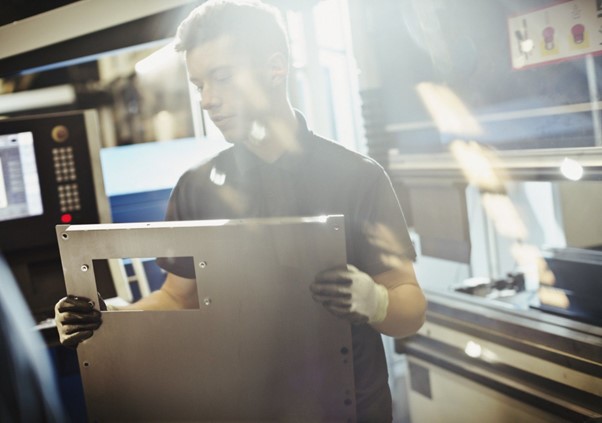 Family ran, The Kingsward Group, was founded in 1990 by husband and wife, Alan and Margaret Keetch and most recently included son and daughter, Jason Keetch and Elizabeth Denton, as fellow Directors.
Based in Ferndale, South Wales, The Kingsward Group incorporates three businesses specialising in tube bending and welding, laser cutting and powder coating and employs 25 people. Key markets include office furniture and retail.
The business has been purchased by Will Kinder, previously a Director of engineering company Aluqo, which is a customer of the Kingsward Group. Funding for the management buy-in was provided by the Development Bank of Wales with a mix of debt and equity alongside the growth and working capital provider, Growth Lending.
The Development Bank has appointed experienced Non-Executive Director, Mark Pulman, as Chair of Kingsward, with David Pearce of SME Finance Partners taking the position of Finance Director. Jason Keetch has stayed with the business as Operations Director.
BHW Corporate Partner, Alex Clifton, and Associate Solicitor, Robert Flannagan, advised the Keetch family on their sale. Alex said: "It has been a privilege to act for the family on the sale of their family business. The longevity and success of the Kingsward Group is a testament to their hard work and perseverance. We hope Alan and Margaret enjoy their well-deserved retirement."
Jason said: "We are especially grateful for the support and guidance from the team at BHW throughout the sale. Deciding to sell the Group was a difficult decision for the family, particularly for my parents Alan and Margaret, who have worked tirelessly on its success for last two decades. BHW's expertise and attention to detail made a real difference in guiding us through the process to get it concluded."
"I'm looking forward to working alongside Will. I'm certain the business is in good hands and will build on the legacy of my parents."
Will Kinder has previously said: "Having known Kingsward as a customer, I know just how well-respected the business is as a local employer with excellent standards."
"We've got a loyal and long-standing workforce who have made the business what it is today. We also have a customer base that wants to work with local supply chain partners to help boost the local economy and reduce carbon footprint. We've therefore got a great opportunity for growth by maintaining quality but expanding into new markets."
GS Verde advised Will Kinder on the purchase.