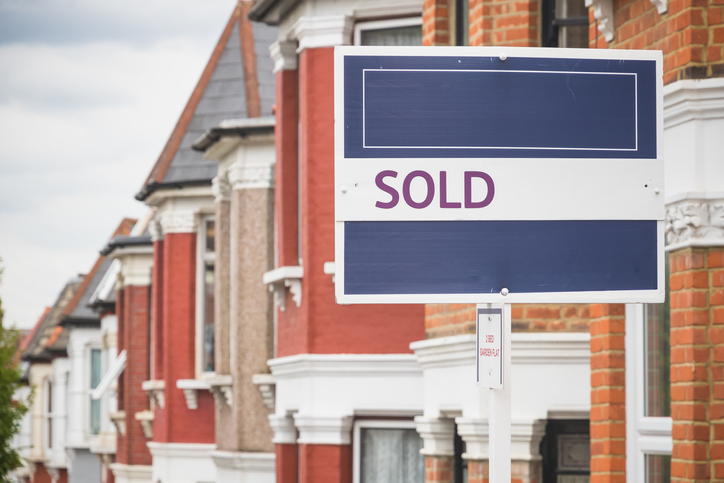 Skipton Building Society has recently announced the introduction of a new mortgage product called the "Track Record" mortgage which does not require a deposit. This new zero-deposit mortgage is aimed at first-time buyers over the age of 21 who are currently renting a home.
First-time buyers will be able to secure a 100% mortgage providing they haven't defaulted on any bills or credit payments over the last 6 months. They must also show that they have paid at least 12 months of rent consistently over the last 18-month period including keeping up with utility bills and council tax. Prospective buyers must not be looking to borrow more than £600,000 for a home and they cannot buy a new flat with this mortgage.
Individuals can prove that they have been renting for 12 months by providing bank statements or a letter from a letting agent confirming continuous monthly rental payments as long as they are registered with the Association of Residential Lettings Agents (ARLA), or a suitable alternative such as NAEA, NACA.
Is the Zero Deposit Track Record Mortgage a Good Option?
The price of rent has increased over the past year due to a number of factors such as the rise in inflation which has led to higher mortgage rates and the demand for accommodation being more than usual. In addition, grocery bills and utility costs have rocketed and as a result, tenants have likely struggled more than normal to save money toward a new house deposit. In light of this, this mortgage deal seems like a very appealing option for those that want to get onto the property ladder but see no legitimate possibility of doing so.
First-time buyers who decide to choose this mortgage deal will be locked into a 5-year fixed-term mortgage at a rate of 5.49%, which is higher than the average rate on the market. This could be a positive point as interest rates have been fluctuating over the last year, so locking into a 5-year plan would provide people with security and predictability. On the flip side, this could also be seen as a negative point because it may leave mortgage holders with few or no options at the end of the 5-year period. If they have not built up much equity in the property, their loan-to-value rate will be high. The higher the loan-to-value rate, usually, the higher the mortgage rates. As such, at the remortgage stage, homeowners may be faced with having to pay higher monthly repayments than they are used to, or struggling to find an available deal that also suits them.
It is almost impossible to predict what the rates will look like in 5 years' time. However, although this mortgage deal does not require a deposit, buyers can put in some of their own savings if they have them to reduce the overall monthly repayments and increase equity in the property. But, they must provide no more than 5% of the overall loan value. Also, Skipton allows people to make overpayments of up to 10% each year with no Early Repayment Charges (ERCs), further enabling equity to be built up.
In Halifax's recent "Owning vs Renting" review, it was found that average monthly mortgage costs for a three-bed home were £42 lower than renting the equivalent home. However, this may not be the case for those that have the Track Record mortgage as the interest rate is higher than the average mortgage. It is therefore down to the individual to decide whether or not it is best to invest in property for the long term by taking advantage of this unique opportunity.
BWH Solicitors is the leading residential property law firm in Leicestershire and is ranked in the top ten real estate firms in the East Midlands by the Legal 500 guide. We pride ourselves on giving our clients a seamless and efficient end-to-end conveyancing service and adhere to high-quality industry standards. We work with many estate agents and financial advisors as their preferred conveyancing partner. Due to our proactive approach to progressing our clients' property transactions, we are constantly being referred time and time again. 
Whether you are a property professional, seller, or buyer, we can help with your residential conveyancing queries. To request a personal conveyancing quotation, or to discuss setting up a professional referral relationship with your business, please call us on +44 (0)116 289 7000 or send us an email at conveyancing@bhwsolicitors.com.