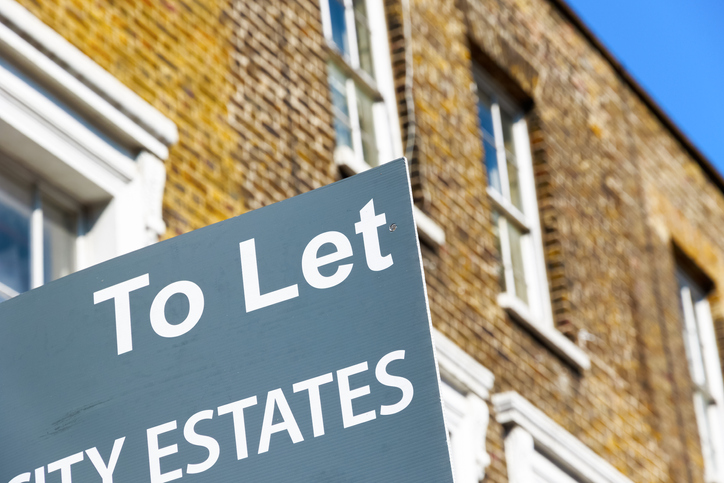 In 2022 Landlords sold 35,000 more properties than they bought according to Hamptons Estate Agents. Zoopla found that as a result, there is a 50% rise in the demand for rented accommodation in the UK. But this sudden change of heart for landlords perhaps isn't as shocking as it first seems and is potentially due to an accumulation of factors that have built up over the past 5-8 years. Recent economic circumstances have pushed already tired landlords over the edge and now, many are exiting the market.
What Has Caused Landlords to Sell Up?
Hikes in Mortgage Rates
According to insights from Zoopla, the escalation in the base rate has deterred property owners from making new investments or expanding their existing portfolios due to the lower return on investment. The base rate, which the Bank of England establishes, plays a crucial role in determining the affordability of mortgages. Typically, when the base rate spikes, it directly influences the interest rates on mortgages, rendering them more costly for property owners. Over the last year, the base rate has jumped significantly which has subsequently affected mortgage rates. For instance, in March 2022 the base rate was at 0.75% compared with March 2023 when it rose to 4.25%, and now it has increased to 4.50% in May 2023.
Over the past few years, landlords have been able to enjoy low-interest rates and therefore low monthly mortgage repayments. However, The Bank of England warned at the end of 2022 that up to four million households will see higher monthly mortgage bills this year. As a result, landlords who were already debating whether to sell up after years of renting were probably put off by the potentially lower profit margins.
On the other hand, some landlords may have locked into a long fixed-term mortgage last year before the rates jumped, which means that they will benefit from the increase in rental prices whilst paying lower-than-average mortgage costs.
No-Fault Evictions Ban
One of the proposed reasons that many landlords are selling up according to the Royal Institution of Chartered Surveyors (RICs) is due to the no-fault evictions ban which was announced in 2019.
In August 2022 the new reform law was published which says that landlords will no longer be able to evict tenants at the end of a tenancy without a valid legal reason or a reasonable notice period. This initiative, proposed by Michael Gove, the Secretary of State for Levelling Up, Housing, and Communities, aims to give tenants greater housing security.
Ultimately, the elimination of Section 21 will contribute to the overall improvement of the private rental sector by fostering stability and mitigating the risk of unjust evictions. However, The National Residential Landlords Association reported that the no-fault eviction ban would make it much harder and more costly for landlords to remove problematic tenants which would affect the ease of doing business. As a result, this has led to many landlords deciding to leave the market.
Further Reforms to Promote Tenants' Rights
In addition to the no-fault eviction ban, the government published new measures last year to shift the balance in relationships between tenants and landlords. New legislation will be introduced to make it easier for tenants to take their landlord to court to seek rent repayment if their homes are not up to an acceptable standard.
Tenants will also be able to leave poor-quality housing without having to pay rent and they will have the flexibility to move homes if their circumstances change. As such, the tenancy will only end if a tenant ends it or the landlord has a legal reason to do so according to the new law. Notice periods for ending tenancies will be doubled, giving tenants more time to find new accommodations or challenge unjustified evictions.
Further to this, the new proposed changes will make it harder for landlords to unreasonably refuse a tenant the right to keep a pet at the home. We are awaiting further clarifications on the finer details of these new rules.
As well as this, the government will set up a new Private Renters' Ombudsman which will be able to help landlords and tenants resolve issues better without having to go to court. This will be a positive for both tenants and landlords as it may result in less costly proceedings and more timely resolutions.
The Last Straw?
The National Residential Landlords Association indicates that an overwhelming 84% of its members in 2022 were contemplating reducing their property portfolios or exiting the market due to the mounting pressures of regulatory compliance. While this change undeniably enhances tenant protection, it adds a layer of complexity and potential risks for property owners.
Over the past few years, there have been gradual changes to UK property regulations making it steadily more difficult for landlords to do business. Back in 2015, the tax relief that landlords used to enjoy on mortgage interest payments was stopped. Prior to that, buy-to-let landlords did not have to pay tax on mortgage interest as they could declare this as a business expense. This means that now, higher-rate tax-paying landlords have to pay 20% tax on the amount of their mortgage interest rates.
In addition, it was announced that the government pledges to reduce emissions to net zero by 2050 which means that a property's minimum energy efficiency standard must be dropped to Category C by 2035. The National Residential Landlords Association has estimated that the average cost of meeting this standard EPC-C target would be around £18,000 per property.
All these factors combined, along with the effects of the cost-of-living squeeze and law reforms have caused landlords to reevaluate their investment strategies.
BWH Solicitors is the leading residential property law firm in Leicestershire and is ranked in the top ten real estate firms in the East Midlands by the Legal 500 guide. We pride ourselves on giving our clients a seamless and efficient end-to-end conveyancing service and adhere to high-quality industry standards. We work with many estate agents and financial advisors as their preferred conveyancing partner. Due to our proactive approach to progressing our clients' property transactions, we are constantly being referred time and time again.
Whether you are a property professional, seller, or buyer, we can help with your residential conveyancing queries. To request a personal conveyancing quotation, or to discuss setting up a professional referral relationship with your business, please call us on +44 (0)116 289 7000 or send us an email at conveyancing@bhwsolicitors.com.