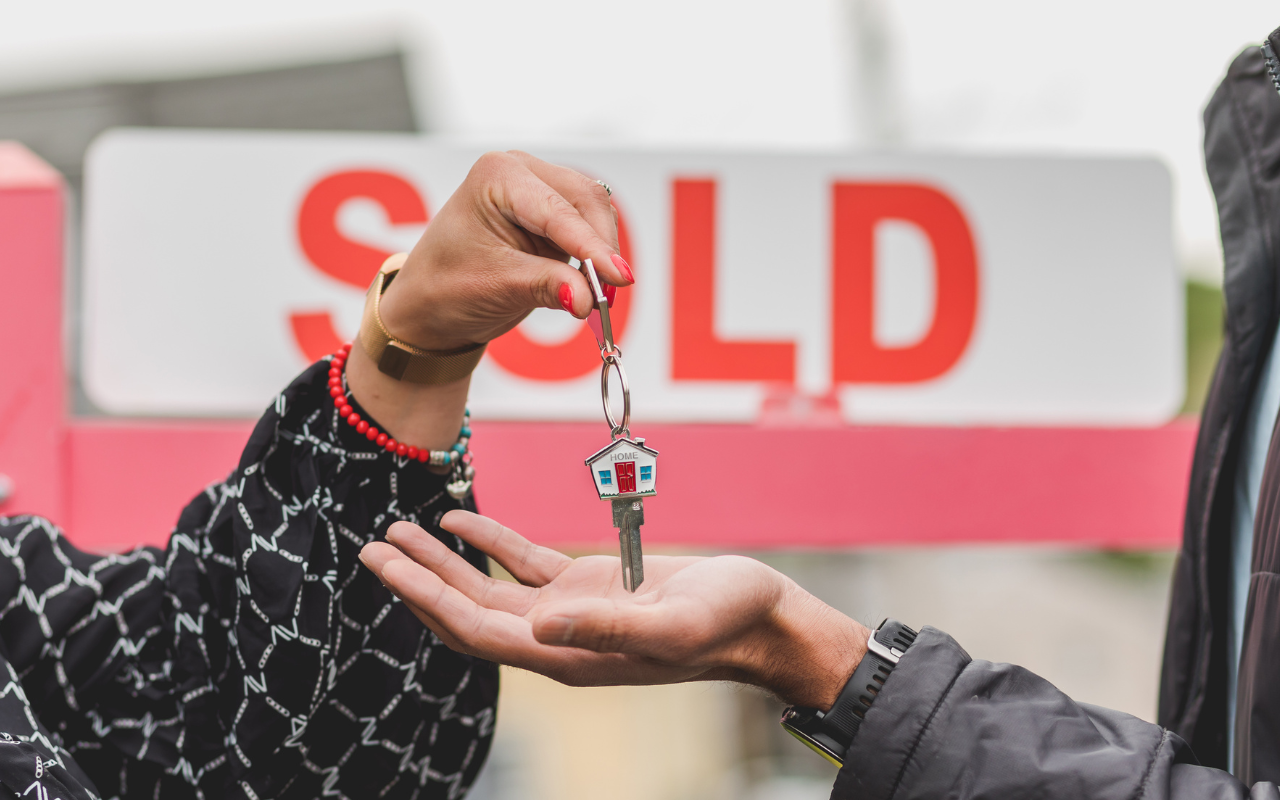 There are a number of government-backed schemes, new build incentives, and mortgage products out there to help people buy homes whether they are first-time buyers or existing homeowners.
Family Help Mortgages
Family help mortgages allow homebuyers to get assistance from family and friends to purchase a property. Different mortgage providers offer variations of this scheme. For example, with Nationwide, friends do not qualify to help individuals onto the property ladder and the helper has to have an existing Nationwide mortgage. They can then use the equity in their home as a deposit for a family member's first or new home.
On the other hand, Barclays' "Family Springboard" mortgage allows both family and friends to help you onto the property ladder. Helpers can assist multiple buyers if they wish and they will get interest on their guarantor loan through a Barclays "Helpful Start" account. Meanwhile, Halifax's "Family Boost" mortgage offers a similar scheme to Barclays whereby a family member deposits 10% in a 3-year fixed account in return for a 3-year fixed mortgage and interest on the savings.
Ultimately, Family assist mortgages give you the ability to own your home with little or no deposit as well as access to competitive mortgage rates and borrowing terms. In addition, helpers are able to minimise the risk to their equity or cash as well as possibly earn interest on their guarantor funds.
Lifetime ISA
The Lifetime ISA is a savings account with a difference as it doubles up as either a way to save for later life or as a means to buy your first home. This ISA is an attractive option for those saving for their first home because the help to buy ISA is no longer available. You must be over 18 to be eligible for a lifetime ISA and you have to make your first deposit before you're 40. There is a £4,000 limit on deposits per year and that amount counts towards your annual ISA allowance of £20,000. A benefit is that the government adds a 25% bonus on the amount you save in the account up to a maximum of £1000.
Essentially, this scheme is ideal for those who are already saving money for a future home as they can benefit from government contributions. However, this is a somewhat slow route to buying a home as it could take time to save toward a substantial deposit.
Deposit Unlock Scheme
The deposit unlock scheme is a process that gives you the opportunity to buy a new-build house with only a 5% deposit and a 95% mortgage up to a maximum value of £750,000. Devised by housebuilders and select mortgage providers, the scheme is open to both existing homeowners and first-time buyers but applies exclusively to select new-build homes only.
Some developers such as Barratt Homes and Davidsons Homes offer this scheme to incentivise and help people move into their new build properties. The way it works is that house builders work alongside mortgage lenders and use the funds from selling the homes to insure the mortgages so that the lenders are satisfied with offering high loans on new build properties.
Deposit Top-Up Scheme
Some home developers offer a deposit top-up scheme whereby if you put down a certain percentage deposit, they will contribute extra towards it. For instance, David Wilson Homes and William Davis will top up a deposit by 5% when you put down 10%.
Mortgage Contribution Schemes
Similar to the deposit top-up schemes, some building developers have mortgage contribution schemes where they can contribute a certain amount towards your monthly mortgage payments. Whilst some developers such as Lovell Homes and Taylor Wimpey offer a lump sum payment to cut your mortgage repayments down, others like Bellway contribute money each month towards monthly payments if you buy new homes with them. Usually, the offers are available on selective plots and the payments made are based on a percentage of the house purchase price.
Part Exchange
Part exchange is where a developer purchases your home and in exchange, you buy a new build home from the developer like Jelson Homes. Each developer has different requirements however, this can be a good idea for a fast sale. It enables people to move house without experiencing unpredictable chains and stressful back-and-forth communications with buyers. However, selling a home through part exchange may mean receiving less money for the house and not all properties are eligible.
Assisted Sales
Some developers, like Owl Homes, will handle the sale of your existing property through their assisted sale service. They will arrange for your existing home to be valued and liaise with the agent on your behalf throughout the sale process.
Shared Ownership
Shared ownership is a scheme that allows you to purchase a portion of a property and pay the rest of the home's value as rent to a landlord. With shared ownership, you can buy between 10% and 75% of a property at its market value. This makes it more accessible for those who cannot afford to buy a home outright to partly invest in a property. Houses under this scheme are mainly offered by local councils and housing associations and are usually open to first-time buyers only. There is also a dedicated Older Person's Shared Ownership (OPSO) scheme for those over the age of 55.
Shared ownership may be preferable to renting as you will own a part of your home. This will be an advantage should the value of the property increase. Although shared ownership provides a route to getting onto the property ladder, there is a downside in that you will still be a tenant until you own the property outright, which may never be an option. This means that tenants will still be liable for fees such as rent and service charges.
However, you can increase the share that you own in the property through a process called 'staircasing'. This gives buyers an opportunity to gain more overall ownership in the property, but in some cases in "designated protected areas" you may only be able to buy up to a share of 80% and with an older people's shared ownership home, you can only own up to 75% of the home.
The Guarantor Mortgage
A guarantor is the person that will assume responsibility for the mortgage repayments in the event that the borrower is unable to pay. This type of mortgage is ideal for those with low incomes and who otherwise would not be able to secure a mortgage, but it is very risky for the guarantor. As such, guarantor mortgages are now less common as most lenders have stopped offering them due to a lack of demand. The guarantor does not own a share in the property despite being legally liable for repayments should the borrower default and, the mortgage lender will usually secure a legal charge against the guarantor's property to ensure payments are made.
Mortgage Guarantee Scheme
The mortgage guarantee scheme is due to close in December 2023. It enables first-time buyers to put down a 5% deposit and obtain a mortgage with participating lenders for 95% on houses worth up to £600,000. This scheme offers people an opportunity to put little money down and still secure a mortgage on their first home.
Housing Association
If you're a Housing association tenant you may be eligible to buy your home through the Help to Acquire scheme at a discounted cost. The advantages of this are that you get the opportunity to own the home you already live in and you will pay below the going market value for the property. However, to be eligible, your landlord for the past three years has to be a public sector provider such as housing associations, councils, the NHS trust, or the armed services.
The property also has to have been built by a housing association prior to 31 March 1997 or transferred to the provider from a local council after that date. You can make a joint application with someone who shares the tenancy with you or up to 3 family members that have lived with you at the property for over a year.
Right to Buy
The right-to-buy scheme applies to council tenants provided the house is your main home and is a self-contained property. Most council tenants qualify for this scheme which also allows them to buy their council home at a discount on its current market value. The scheme also applies to homes that were previously owned by the council but were sold to another landlord while you were resident in it.
Forces Help to Buy
Members of the armed forces have access to a government scheme that helps them with buying their first home. Regular armed forces personnel will be able to borrow up to half of their annual salary up to a maximum amount of £25,000 to address low-rate home ownership within the armed forces. This scheme is completely interest-free and repayments are made through their salary over a 10-year period.
BWH Solicitors is the leading residential property law firm in Leicestershire and is ranked in the top ten real estate firms in the East Midlands by the Legal 500 guide. We pride ourselves on giving our clients a seamless and efficient end-to-end conveyancing service and adhere to high-quality industry standards. We work with many estate agents and financial advisors as their preferred conveyancing partner. Due to our proactive approach to progressing our clients' property transactions, we are constantly being referred time and time again.
Whether you are a property professional, seller, or buyer, we can help with your residential conveyancing queries. To request a personal conveyancing quotation, or to discuss setting up a professional referral relationship with your business, please call us on +44 (0)116 289 7000 or send us an email at conveyancing@bhwsolicitors.com.