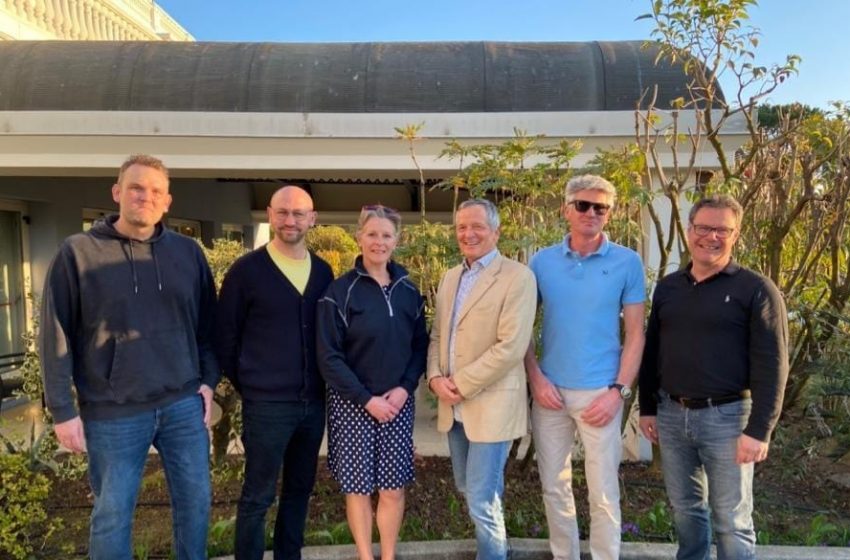 BHW has advised Correlation One Holdings ("Correlation") on its further investment in veterinary technology company, Vet-AI.
Vet-AI has secured a combined investment from Hill's Pet Nutrition and Correlation as it moves forward with its mission to provide preventative veterinary care and ease pressure on veterinary professionals.
Vet-AI was founded in 2017 by entrepreneur Paul Hallett in partnership with veterinary surgeons Dr Robert Dawson and Dr Sarah Warren. The trio set out to improve engagement and access to veterinary care and since launching its revolutionary app Joii Pet Care, they have conducted well over 150,000 consultations online.
The latest round of investments will enable the business to further scale-up its operations with these strategic collaborations. Vet-AI has now attracted a combined total investment of £12.6m from several strategic partners since launching its Joii Pet Care app in 2019.
Egbert Le Roux, Director of Correlation, said: "We have been very impressed with the Vet-AI team to date and the way they approach their mission. We're very much looking forward to working with them alongside Hill's Pet Nutrition on the next chapter."
The collaborations will open up digital veterinary care to millions of pet owners through Vet-AI's innovative Joii Pet Care app. It will also enable Vet-AI to provide AI-powered technology solutions and assistance to veterinary practices, bringing the industry together to address the rise in demand for veterinary care. Joii Pet Care provides tools for veterinary practices so that a higher proportion of in-practice resource is utilised for more complex procedures – helping to reduce workload for veterinary professionals whilst increasing engagement overall.
Paul Hallett, co-founder of Vet-AI,said: "We're delighted to confirm these really important funding rounds with two long-term strategic partners. They will help us undertake innovative work to provide a much-needed bridge between digital and face-to-face veterinary care. Our natural collaboration with both Correlation and Hill's Pet Nutrition mark an exciting chapter in the next stage of that journey."
The legal team at BHW was led by Head of Corporate, Ed Nurse. Ed commented: "We were delighted once again to help Correlation with their targeted investment strategy. Vet-AI is clearly on an upward trajectory and is leading the way in the field of veterinary technology. It can only be stronger with an investor like Correlation behind it."
"Correlation One Holdings is focused on identifying and investing in entrepreneurial businesses within the pet insurance market and pet-related industries. Vet-AI is another excellent collaboration that I'm certain will be beneficial for all parties."
Michael Thorpe, Managing Director of Correlation, said: "We have worked with Ed and the BHW team for many years and his input and guidance through the varied legal matters is always astute and dependable. Ed and his team work tirelessly for our business to ensure these key strategic investments are completed despite any complexities that may arise. Their approach and responsiveness throughout this deal has been no different."
Joii Pet Care offers a "virtual veterinary clinic" created by world-class veterinary surgeons with the goal of taking some of the burden off local veterinary practices with preemptive tasks that pet parents can perform online directly in the Joii app. Joii's proposition includes a free symptom checker, paid, in-app video calls with veterinarians and free vet nurse calls. KPMG, CMS and Lupton Fawcett also advised on the deal.