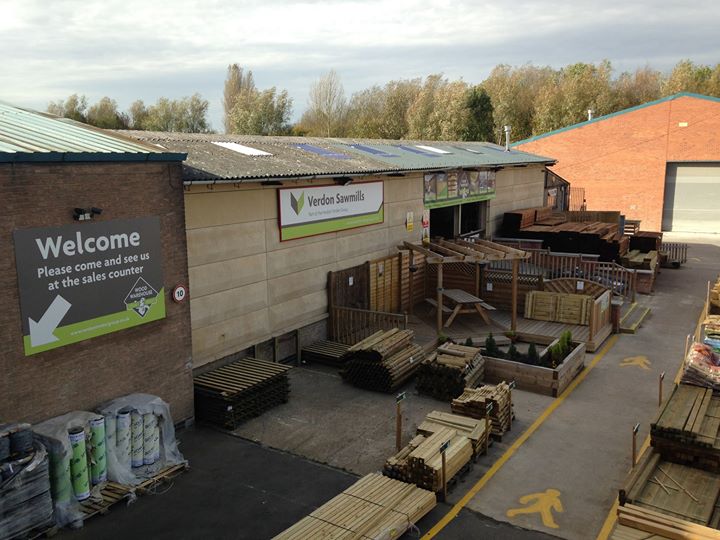 One of Leicestershire's leading independent timber merchants, Verdon Timber, has been sold to nationwide counterpart, Howarth Timber Group.
Verdon Timber has over 65 years of experience in the timber industry, operating from five sites across Leicestershire and the East Midlands with its head offices in Barwell, Leicestershire.
While its routes are firmly in the timber industry, the company has grown to offer a range of supplementary products, including hardware, tools, and clothing, and achieved a £24 million turnover to the last complete financial year.
Verdon Timber's new owners, Howarth Timber Group, which operates Howarth Timber & Building Supplies, is the UK's largest privately-owned timber company with a merchant network of 34 branches nationwide. The group also has timber import and manufacturing operations and turns over in excess of £300 million, employing over 1,000 people.
Verdon Timber's directors, Jonathan Oram and John Badham, will continue to work in the business to provide a smooth transition.
Verdon Timber is one of BHW's earliest and longest-standing clients. Head of Corporate, Ed Nurse, led a team working on the deal which included Head of Commercial Property, Bev Merrell, and Employment Law Associate, Aimée Johns.
Ed, commenting on the deal, said, "We are delighted to have worked with Verdon Timber on this landmark deal for the company. Over the many years of working with John and Jonathan they have shown nothing but determination to grow the business to the extremely successful proposition that it is today."
John Badham of Verdon Timber said, "We are pleased to have completed this deal with Howarth Timber Group. We believe this will be a positive move for the business, and we look forward to working with the new owners to continue the growth and development of the company."
Jonathan Oram of Verdon Timber added, "Over the years we have worked with many of the team at BHW on a variety of matters and their exceptional service and attention to detail has never wavered. Working with Ed on the sale of our business has been the culmination of around 20 years of support and advice and their experience and expertise have been invaluable in ensuring the successful completion of this deal."