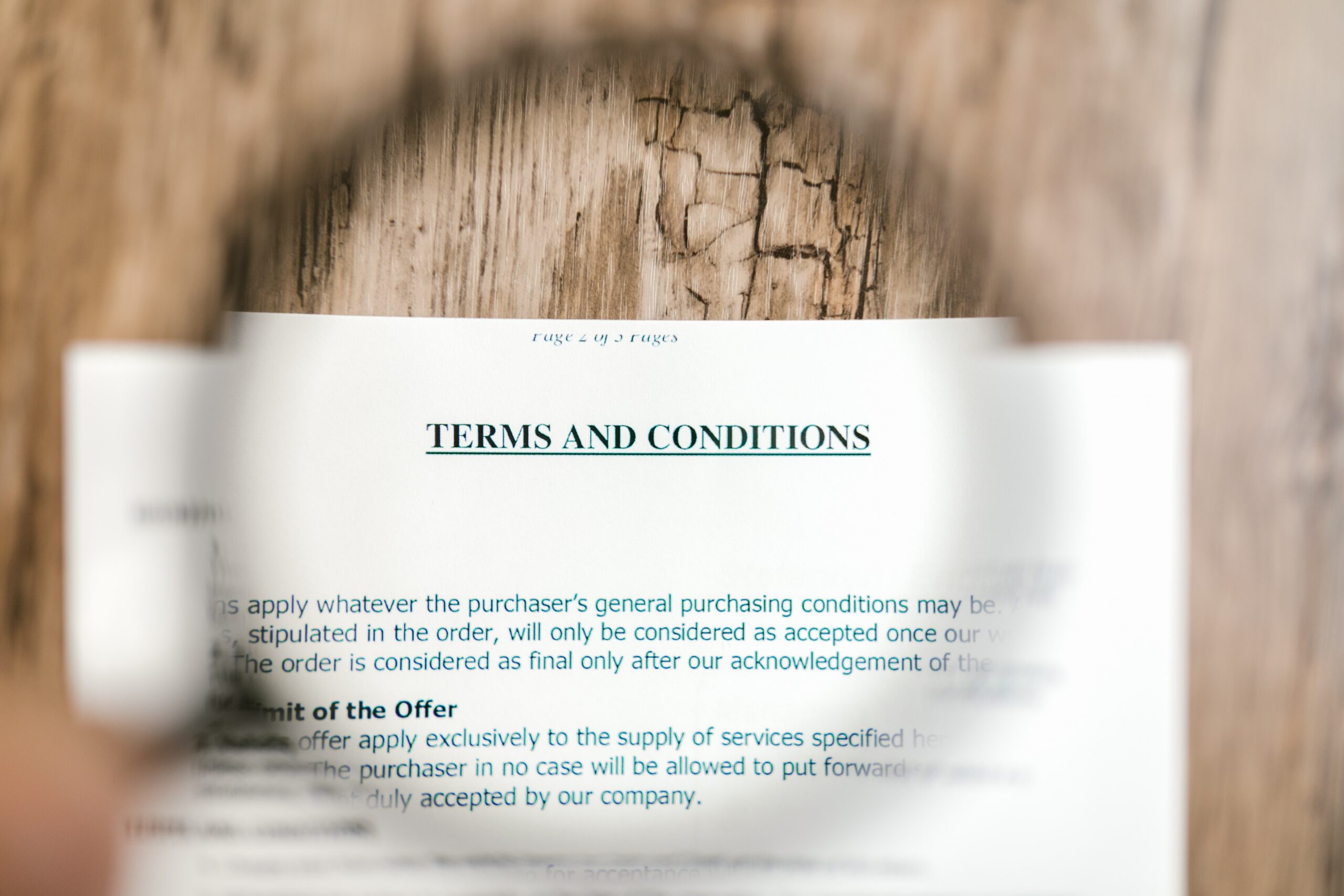 Businesses spend a lot of time (and money) having terms and conditions (T's & C's) created, however, they are left with some expensive words on the page unless the T's & C's are properly incorporated into the contract with the customer.
One of the main ways that terms are not incorporated is if the T's & C's are not provided when the contract is entered into, or where onerous terms have not been brought to the attention of the customer.
The recent case of Blue-Sky Solutions Ltd v Be Caring Ltd is a timely reminder that proper incorporation of T's & C's is more important than ever especially with the increase of contracts being signed electronically, where T's & C's are often incorporated by reference. The judgement makes it clear that T's & C's need to be properly referred to and if the supplier has several different sets of T's & C's (for instance for different services), then it needs to be very clear which terms and conditions apply to a contract.
So, if your business contracts online or refers to terms available online, you should ensure that any links work and they are properly referenced, so it is clear which terms apply to which contract.
If your terms are likely to change over time, then thought will need to be given as to how updates to T's and C's will be incorporated.
Another point arising from the Blue-Sky case is that any onerous or unusual contractual terms need to be brought to the attention of the other party, otherwise they will not be incorporated into the contract.
In the Blue-Sky case there was an administration charge upon termination in and amongst Blue-Sky's T's and C's which was described by the judge as being "cunningly concealed in the middle of a dense thicket which none but the most dedicated could have been expected to discover". As a result, the clause was deemed not to be incorporated into the contract and so Blue-Sky could not rely on it and its claim failed.
So, if T's & C's contain an onerous clause, these need to be specifically brought to the attention of the customer before they enter into a contract, otherwise they could be unenforceable.
What should you do to ensure your terms are properly incorporated?
Think about how and when your T's and C's are provided, this should be before an order is accepted and a contract formed.
If you are using an electronic contract or trading online or refer to terms available online, make sure the address is correct and the right version of the terms are being used.
If you are updating your terms and want them to apply to existing contracts, some action will be needed to ensure existing customers will be bound by your new T's and C's
If you have any onerous or unusual terms, make sure they are brought to the customer's attention. There is no use in trying to hide an arduous term in your T's and C's, it's only the customer who will benefit.
To ensure your T's and C's function as intended and are properly incorporated into your contract with your customers, professional advice should be sought. BHW's Corporate and Commercial Team have extensive expertise in drafting commercial contracts for businesses and would be pleased to discuss your business' contractual arrangements with you.