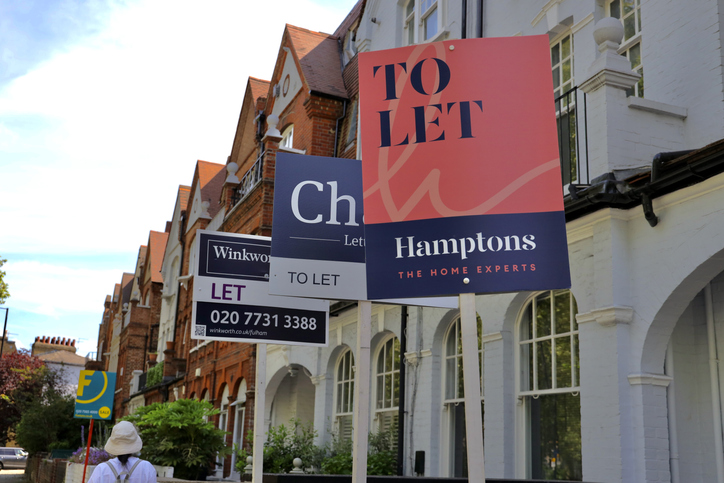 It is said that almost 70% of cases on the National Fraud Database are for Identity fraud. This is a huge problem in the UK and it's likely to only get worse due to the cost of living squeeze. We've all heard about fake or fraudulent landlords, but what about sham tenants?
Application fraud or lettings fraud is where someone lies in their rental application to a property manager or lettings agent for the purpose of securing the rental property. In the most extreme cases, these can be people who rent out a property for criminal usage such as drug factories or trafficking. They often give incorrect details about themselves so that you think they are a legitimate tenant.
Other sham tenants could commit property fraud by mortgaging or selling a property by getting the details of the homeowner and pretending to be them. They could also use the landlord's information from undirected post and set up bank loans or access credit cards.
Warning Signs
The potential signs of application or lettings fraud could include the following:
The tenant is pressuring you to process the application quickly with no reasonable justification. This suggests that they want you to rush through and potentially miss key evidence.
They refuse to name a guarantor.
The renter doesn't provide many alternatives to contact them, perhaps just an email. This might mean that they are trying to limit their accessibility.
They are reluctant to see you face-to-face and make excuses for this. This could suggest that they aren't who they say they are.
They try to use unofficial proof of address documents such as mobile phone bills instead of council tax bills for example.
There are inconsistencies in the information they are giving which makes you question whether the details are correct.
The tenant offers to pay the rent upfront in full or in big chunks for no good reason.
How to Prevent Application Fraud
Application or lettings fraud is on the rise and there are more sophisticated technologies out there that can help people generate fraudulent documents. All you can do is be vigilant and cautious when verifying tenants.
Do Your Due Diligence
Whether you're a private landlord or a letting agent, the key is to do thorough due diligence when taking on a new tenant. There are obvious ways to ensure that people are who they say they are such as asking to see them face to face whether it is in person or on a video call. This way, you can check that the ID they give matches them in reality.
In addition, you could ask for multiple references from previous landlords. Contacting the previous landlords directly via a phone call could give you further confirmation that the reference is legitimate. You could also check the Land Registry to see if the alleged previous landlord does actually own the property in question. Similarly, if you are contacting a previous letting agent, you could check that they are regulated by the Association of Regulated Letting Agents or another government-approved redress scheme to ensure they are legitimate. This will give you more confidence that you can rely on the references.
Further to this, it can be a good idea to search the tenant's name on Google along with other terms such as "investigation", "fraud" or "criminal" to see if there is any information or reports on the tenant online. If they have been involved with any type of fraud before, this could be a sign that they are a sham tenant.
Arrange Inspections of the Property
According to The National Residential Landlords Association, landlords should strike a balance between satisfying their insurance company that they are doing regular enough checks and not harassing the tenants.
Inspecting the property every 3 – 6 months could be a reasonable time period. But the best thing to do is to make sure that the frequency of your inspections is mentioned in the tenancy agreement and that you are giving sufficient notice to tenants before any inspections.
In your inspections, you can check that there is no damage to the property, that the tenants listed on the tenancy agreement are those living there and that there are no suspicious activities or smells in the property.
BWH Solicitors is the leading residential property law firm in Leicestershire and is ranked in the top ten real estate firms in the East Midlands by the Legal 500 guide. We pride ourselves on giving our clients a seamless and efficient end-to-end conveyancing service and adhere to high-quality industry standards. We work with many estate agents and financial advisors as their preferred conveyancing partner. Due to our proactive approach to progressing our clients' property transactions, we are constantly being referred time and time again.
Whether you are a property professional, seller, or buyer, we can help with your residential conveyancing queries. To request a personal conveyancing quotation, or to discuss setting up a professional referral relationship with your business, please call us on +44 (0)116 289 7000 or send us an email at conveyancing@bhwsolicitors.com.