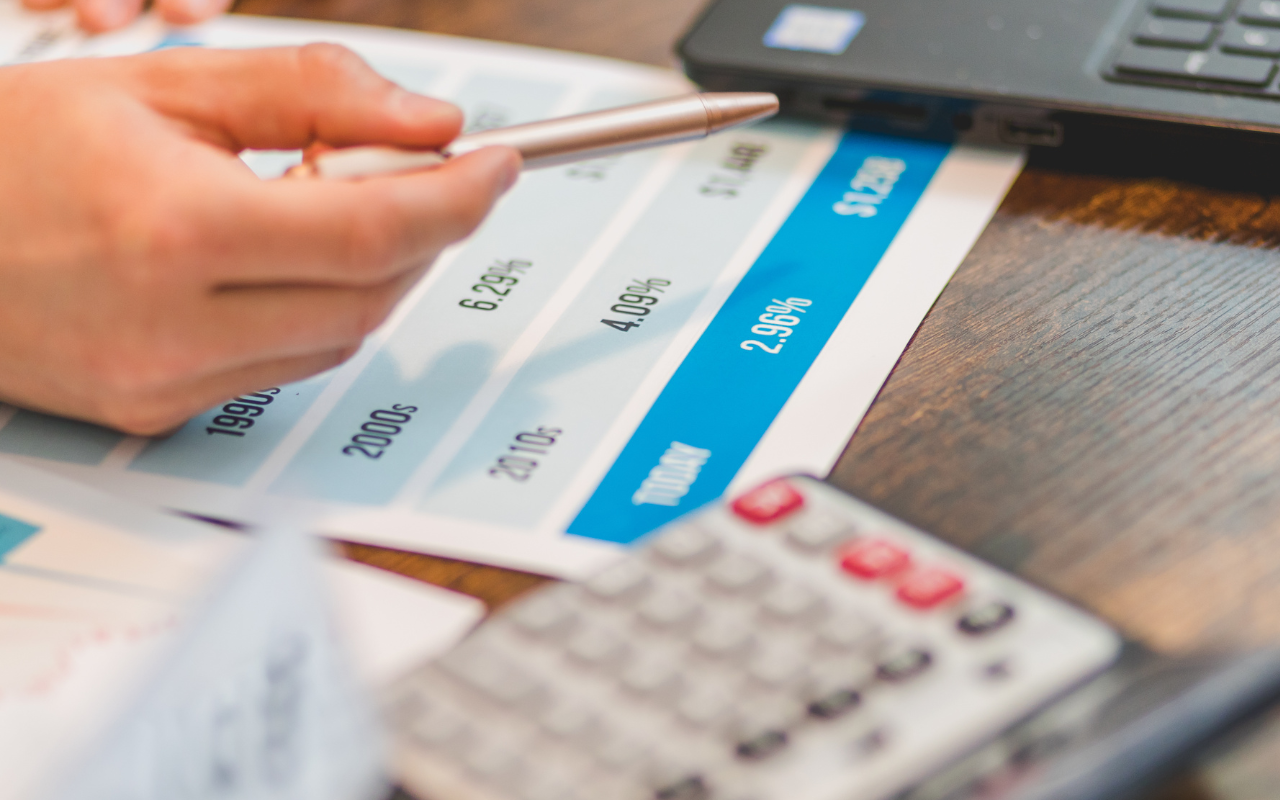 Since the start of the year, UK mortgage rates and house prices have fluctuated and continue to do so quite regularly. Here are the latest statistics on the current position of the UK property market.
What Are The Mortgage Rates Looking Like?
In comparison to last month, the mortgage rates have fallen despite the rise in the Bank of England base rate. This went up to 4.25% on 23rd March, an increase from 4% in February. The reality is that mortgage rates are constantly changing on a weekly basis. It is said that due to the uncertainty in the market, lenders are introducing mortgage products and withdrawing them quickly, so it is smart to act fast if good deals become available.
According to statistics from Zoopla, the average mortgage rates at the time of writing are 4.48% for a track mortgage, 5.32% for a 2-year fixed mortgage, and 5% for a 5-year fixed mortgage. It is said that mortgage rates below 4% can be found if you shop around and compare different deals.
However, the Bank of England Monetary Policy Committee (MPC) will be meeting again in May and there are suspicions that they will increase the base rate again, which may have an impact on mortgage rates later in the year. Whilst it is difficult to predict what will happen to the mortgage rates in the coming months, those who are debating whether to remortgage now or wait should consider doing so sooner rather than later.
Rightmove has found that the most competitive mortgages on the market are first-time buyer mortgages which are said to have fallen by 0.06% week on week for fixed terms mortgage deals.
How Does This Affect The UK House Prices?
Zoopla has highlighted that the higher interest rates will probably cause the property market to slow down compared to the last few years. In saying this, according to Zoopla's house price index, the demand for houses is at the highest it has been since October 2022 when demand dropped dramatically as a result of the mini-budget. However, the market never fully recovered, as agreed sales are currently 16% lower than in April 2022 and the overall demand has dropped by 43%.
As a result, house prices have fallen by 1% since October 2022 and the average house price in the UK currently stands at £259,700 according to Zoopla. Rightmove stated in its house price index that typical first-time buyer homes recovered the quickest and are in most demand whereas larger houses are falling behind. Zoopla also confirms that there is evidence to suggest that first-time buyers are creating demand for typical first-time homes. As we are in the midst of a cost-of-living crisis, it makes sense that people are more cautious about buying larger or older properties that will cost more to sustain. It also isn't surprising that people want to step onto the property ladder as the price of rent has increased by 4.4% over the past 12 months (up until January 2023) according to the Office of National Statistics. 
BWH Solicitors is the leading residential property law firm in Leicestershire and is ranked in the top ten real estate firms in the East Midlands by the Legal 500 guide. We pride ourselves on giving our clients a seamless and efficient end-to-end conveyancing service and adhere to high-quality industry standards. We work with many estate agents and financial advisors as their preferred conveyancing partner. Due to our proactive approach to progressing our clients' property transactions, we are constantly being referred time and time again.
Whether you are a property professional, seller, or buyer, we can help with your residential conveyancing queries. To request a personal conveyancing quotation, or to discuss setting up a professional referral relationship with your business, please call us on +44 (0)116 289 7000 or send us an email at conveyancing@bhwsolicitors.com.