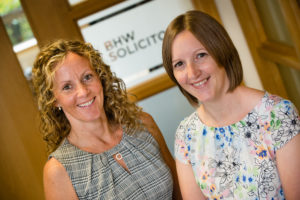 Leading Leicester commercial law firm, BHW Solicitors, has made two key strategic hires in the house-building and residential development legal sector.
Lucy Ward and Claire Cook join the Grove Park-based firm having spent 16 years at Spearing Waite.
Both Lucy and Claire bring with them an abundance of knowledge and experience in acting for housebuilders and developers from site setup to plot sales.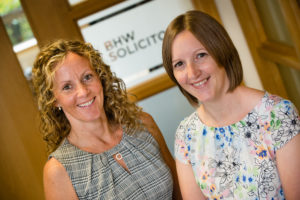 Lucy said, "BHW are renowned for their service levels and client care. When the possibility of joining them to assist with the launch of a plot sales team arose, it was an opportunity I couldn't turn down."
Claire added, "I am excited to be joining BHW, the existing team are very experienced and knowledgeable and I can't wait to get started."
The appointments coincide with the launch of BHW's Developer Services department, headed by Commercial Property Partner, Ian Sanders.
Ian said, "We're delighted to welcome Lucy and Claire to BHW. Their specialism means we're now able to offer the full spectrum of services to our developer clients."
BHW Solicitors, which is currently celebrating its 15th year in business, now has 70 staff across its commercial services and residential conveyancing divisions, which includes a specialist New Build Conveyancing department.
The newly launched Residential Development Team is able to deal with all types of development and acquisition agreements and can provide legal support and advice on every process necessary to turn acquired land into a development of saleable plots.
The team are able to act for clients of all sizes including large volume housebuilders, smaller traditional builders and strategic land companies.
Ian added, "Lucy and Claire are both strong additions to the team and are highly respected amongst housebuilders and developers in the East Midlands."
"I know they will both continue to provide the first-class service they are known for to our existing clients as well as help to expand the firm's client base across the East Midlands."
For more information regarding our Residential Development Team, please visit our Developer Services page.
Categorised in: Blog, Commercial Property, Leicester Solicitors, New Build, Residential Property
Tags:
BHW Solicitors
,
Commercial Property
,
Conveyancing
,
Developer Services
,
Leicester Solicitors
,
New Build Homes
,
Residential Property