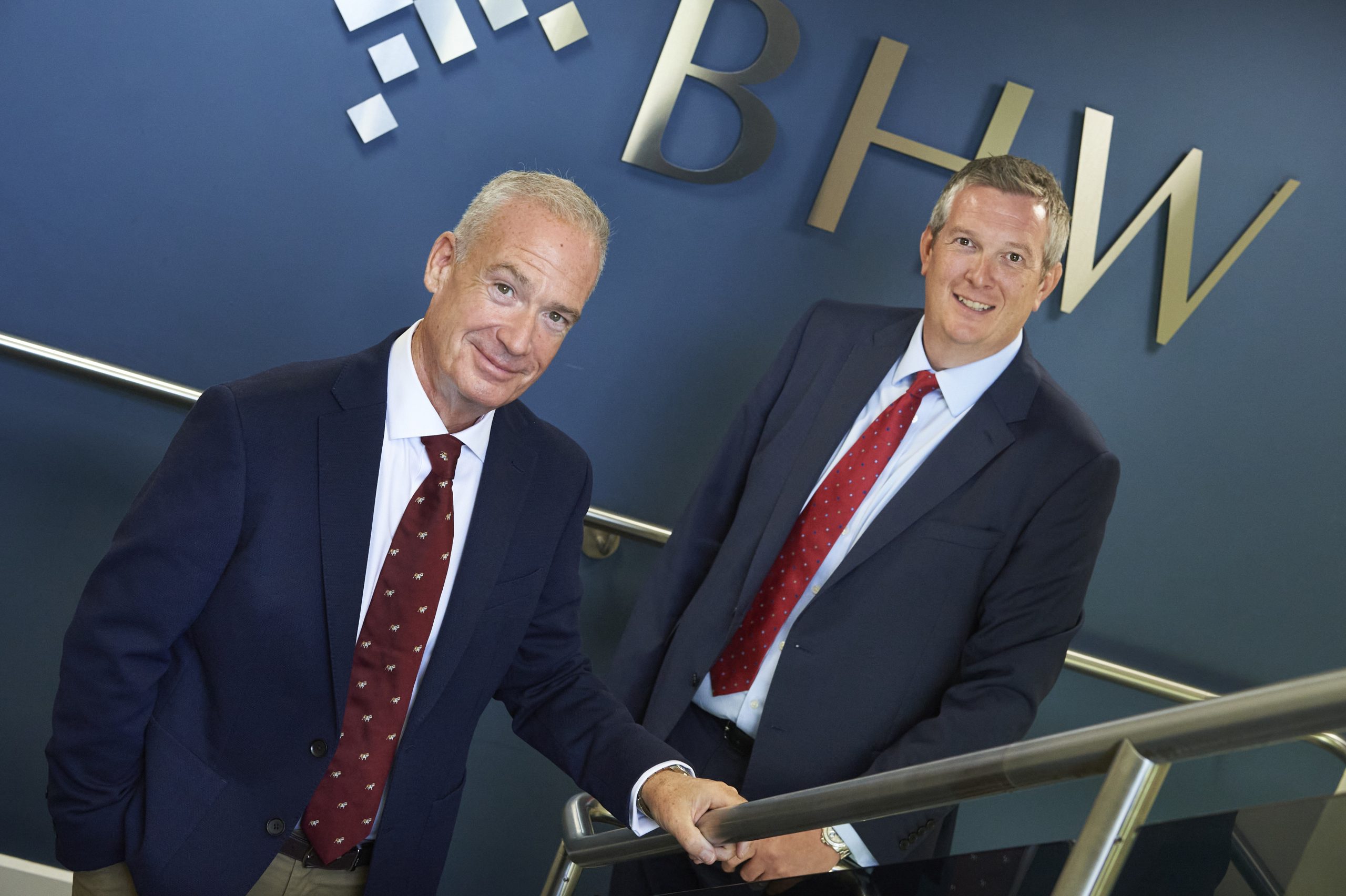 BHW Solicitors, Leicester's leading independent law firm, has announced a significant transition in its leadership structure. Nick Bridle, BHW's esteemed Founder and Managing Partner, will be stepping back from his current role to assume the position of Chairman. Taking his place as the new Managing Partner is Ed Nurse, who has been instrumental in BHW's success as Head of Corporate & Commercial.
The announcement comes as the firm continues its succession plans following its conversion to employee ownership last year.
BHW Solicitors, which is celebrating its 20th year in business this year, has a rich history and an impressive track record of achievements. Since its inception in 2003, BHW has built a reputation for delivering exceptional legal services, representing clients across various industries. With a team of highly skilled solicitors and staff, BHW has become a trusted and respected name in the legal profession.
Recently, BHW achieved a significant milestone by becoming an Employee Ownership Trust (EOT). This transition to employee ownership highlights BHW's commitment to fostering a collaborative and inclusive working environment, where all employees can benefit from the success of the business.
Nick Bridle, reflecting on his transition to Chairman, stated, "It has been an incredible journey leading BHW Solicitors from its humble beginnings to the established firm it is today. I am immensely proud of what we have achieved, and I know that our future is bright. As Chairman, I will continue to support the firm's growth and provide strategic guidance to ensure our continued success."
Over the past two decades, BHW has experienced remarkable growth. Today, it has over eighty staff, all of them based at and working from its offices in Leicester. BHW achieved its first Legal 500 rankings in 2013 and today every department in the firm is ranked in the Legal 500 guide, with the Corporate and Real Estate departments both holding the very rare 'Tier 1' status.
Nick added: "Ed has been with BHW since its earliest days and has become the preeminent corporate lawyer in the region. He is the natural successor and I have seen his exceptional leadership skills and dedication to our clients and staff for many years. I am confident that under his guidance, BHW will continue to thrive and build on it legacy of excellence."
Incoming Managing Partner, Ed Nurse, was BHW's first trainee solicitor in 2004 and has gone on to achieve the highest accolade of 'Leading Individual' in the Legal 500 guide, as well as being the only 'Band 1' ranked lawyer for SME/owner-managed M&A work in the East Midlands in the Chambers guide.
Taking on the role of Managing Partner, Ed expressed his excitement and gratitude for the opportunity: "I am honoured to step into the position of Managing Partner at BHW. I have had the privilege of working alongside Nick for many years, witnessing first-hand his unwavering dedication to BHW's ethos: to look after its clients better than any other law firm. I am committed to upholding these values and driving our vision forward."
The transition in leadership at BHW Solicitors marks a new chapter in the firm's growth. The Chairman and Managing Partner roles will work collaboratively to steer the strategic direction, ensuring its continued success.