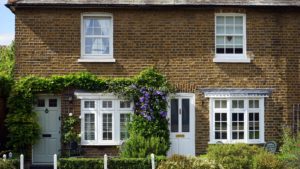 While many people know that transfers of freehold property must be registered at HM Land Registry, there is far more uncertainty surrounding leasehold interests and we are commonly asked: "does my lease need to be registered?".  Here we have supplied answers to some of the frequently asked questions about registration of leases.
Q –  My landlord has granted me a 10-year lease.  Does my lease need to be registered?
A –   Provided this lease is not a public-private partnership agreement (PPP) lease, then yes it will be registerable since leases granted for a term of more than 7 years are compulsorily registerable.
Q – I am a landlord and my tenant is assigning their lease to another tenant.  At the moment the lease isn't registered, it is a long lease granted many years ago.  Does the new tenant need to do anything?
A –   If there are more than 7 years left to run on the lease that is being assigned, then yes, the tenant must register it.  If the lease was already registered, the transfer or assignment will also need to be registered (there are a few exceptions).
Q –  I have a right to buy lease pursuant to Part V of the Housing Act 1985.  Is this registerable?  The term is only 3 years.
A –   Yes, all of these leases, regardless of the length of the term, are compulsorily registerable.
Q –  My lease is only for two years.  Do I need to do anything?
A –   Your lease, being for fewer than 7 years, is not registerable.  Because it is also for fewer than 3 years, it cannot be noted on the landlord's title either.
Q –  My lease is for four years and was granted last month.  I haven't registered it, as I was told I don't need to?
A –   Your lease is not registerable in its own right.  But, as it is for a term of more than 3 years, HM Land Registry will, upon application, note it on the Landlord's registered superior title.  You might wish to consider doing this particularly if your lease contains specific rights in your favour, such as rights of way or parking.
Q –  How do I actually go about registering a lease?
A –   Your solicitor will be able to do this for you and most likely they will have online access to HM Land Registry services, which will make it easier.  Form AP1 needs to be lodged at HM Land Registry along with a certified copy of the lease and payment of the appropriate fee (you can find out what the fee is by checking the HM Land Registry website).  If Stamp Duty Land Tax was payable, you will also need to lodge SDLT5 with HM Land Registry to show that the SDLT requirements were complied with.
Q –  I'm not sure if my lease is for more than 7 years – it is a holiday flat and I only get to use it ten weeks out of every year.
A –   This is known as a discontinuous lease.  If your landlord's title is registered, then you must register the lease, no matter what the term.  If your landlord's title is unregistered, the lease will only need to be registered if it is granted for a term more than 7 years.  To calculate this, you need to multiply the number of complete weeks each year you have by the number of years granted by the lease.  If it is more than 364 complete weeks, you must apply to register the lease.
Q –  What are prescribed clauses in a lease?
A –   Since 19 June 2006, all registerable leases had to contain certain key information, known as the prescribed clauses.  These are found at the start of the lease and are numbered – they contain the details such as the date, landlord, tenant and the property itself.  HM Land Registry will reject applications to register leases without prescribed clauses.
Q –  My lease was for 8 years, but it only has 9 months left to run.  What should I do?
A –   You have probably left it too late – HM Land Registry won't register this now, as they see it as an inconvenience.  But please read the answer to the last question!
Q –  Why do I have to register my lease?  Shouldn't this be the landlord's responsibility?  I don't want the expense and hassle.
A –   If your lease ought to be registered, you have a two-month window from the completion date to apply to register it.  If at the end of the two-month period, the application has not been received by HM Land Registry, the transaction becomes void at law.  The tenant's interest returns to the landlord and is held in trust by the landlord for the tenant.  The tenant only has an equitable interest in the property.  This can create all sorts of enforceability issues for landlords and tenants alike.  This is why, as a tenant, you might find a covenant in your lease requesting you to apply to register it within a specific time period.  There are no financial penalties imposed by HM Land Registry but the consequences might be more far-reaching.
For more information regarding lease registrations, contact commercial property Associate Solicitor Eleanor Rattay on 0116 281 6224 or email eleanor.rattay@bhwsolicitors.com.