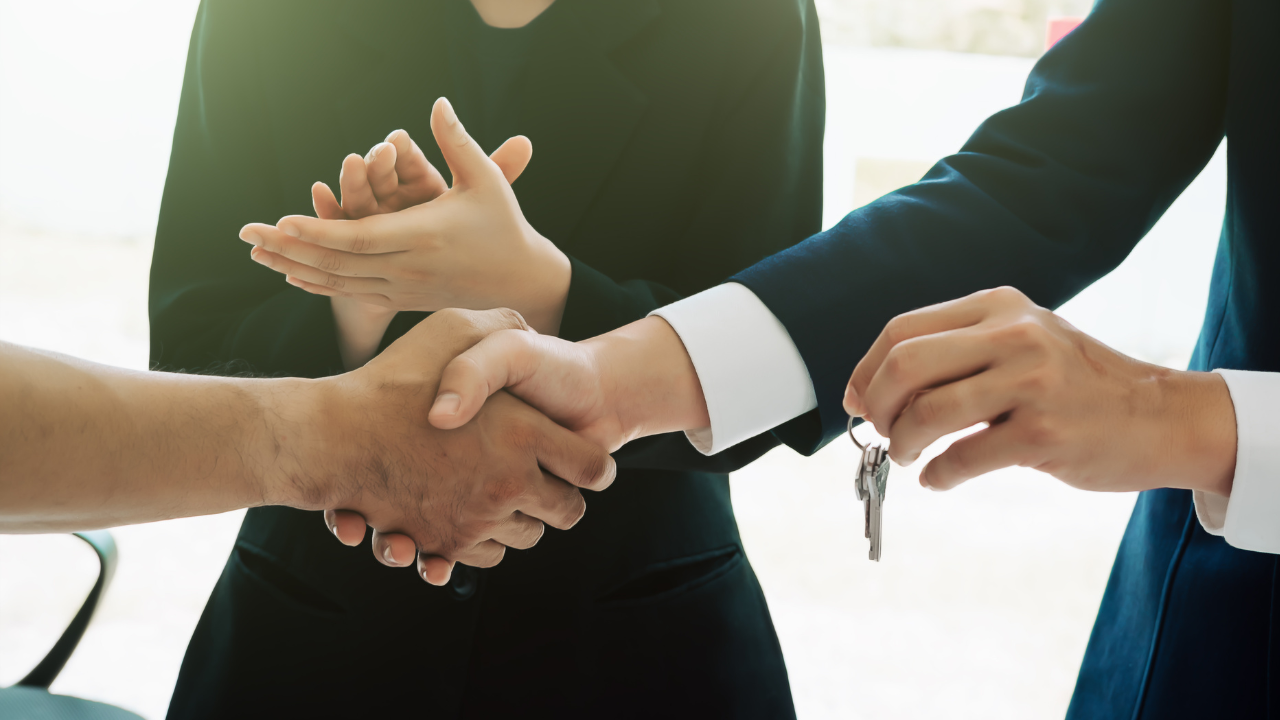 As a potential homebuyer, hearing terms such as recession, inflation, and cost of living crisis can be extremely frustrating. Especially when the reality for many first-time buyers is that owning their first home is out of reach, either through insufficient savings or a monthly income too low to cover high mortgage rates. So, getting onto the property ladder in 2023 and 2024 by relying solely on a salary or historically low-interest rates may not be the way forward.
Instead, going beyond this, and making the most of the various schemes and incentives available may be the way to navigate these current turbulent economic waters and enable first-time buyers to build equity in their first property.
How Can First-Time Buyers Find Opportunities in the Current Economic Climate?
There will never be a perfect time to buy a property, but the current economic situation is likely to put many first-time buyers off taking their first steps onto the property ladder. Yet in actual fact, there are plenty of opportunities available at the moment to help them to buy their first home. Here are a few examples:
Mortgage Guarantee Help Scheme
The government recently announced the extension of the "Mortgage Guarantee Scheme" until December 2023, in which a 5% deposit is granted to first-time buyers. This scheme will enable those with less financial means to become homeowners. Perhaps to buy a more expensive property with the same budget or have more cash left over to pay for refurbishments or furnishings. According to government reports, this scheme has already aided 24,000 households, showing its positive impact on first-time buyers.
Lifetime ISA
First-time buyers may struggle to save extra money for a house deposit after groceries, petrol, utilities and other expenses are rapidly going up in price. The Lifetime ISA is a great opportunity for first-time buyers to gain a little extra money from the government (namely a 25% bonus) when they buy their first home. For those thinking of buying in early 2024, there is no time like the present. Payments must be made into the ISA 12 months before buying a property to benefit from this scheme.
Shared Ownership
First-time buyers that want to get onto the property ladder but cannot realistically afford to do so can consider buying through shared ownership where they buy a share in the property instead, usually 25-75%, although some offer 10%. The rest of the share must be paid to a landlord. A deposit of around 5-10% will be required and a mortgage can be taken out.
Stamp Duty Holiday
Most first-time buyers benefit from not having to pay stamp duty, but for those that have higher budgets, now is an excellent time to buy. Thanks to the stamp duty holiday, no tax will be due on houses costing up to £425,000 and just 5% will be due on houses between £425,001- £625,000. This means that people can save money by not paying tax and investing in their dream property.
Builder Incentives
Another good option is that you may be able to benefit from buying incentives offered by some housebuilders. If you are considering purchasing a new-build property, some builders offer money towards your housing costs such as David Wilson Homes which could contribute up to £25,000 towards your bills and flooring when you buy a new home from them. Similarly, Davidsons Homes could contribute towards your mortgage payments for the first two years. Barratt Homes also offer a number of schemes to help first-time buyers purchase a new home such as mortgage contributions and a deposit unlock scheme which allows first-time buyers to put down just a 5% deposit.
If you are a first-time buyer, whether now is the right time to buy will obviously greatly rest on individual circumstances. Despite the Help to Buy Equity Loan and ISA schemes ending recently, there are still many other incentives available to support first-time buyers. If someone feels they are in a stable position to make mortgage repayments for the foreseeable future, and they perhaps intend to live in their first home for many years to come, then buying sooner rather than later may be beneficial.
Waheeda Alli, Partner and Head of New Build Conveyancing at BHW.
What About Rising Mortgage Rates and Rental Prices?
Economic experts have predicted that on average, mortgage interest rates will sit at around 5% in 2023. Whereas others predict that they will remain high and above 6% for most of the year, but then decline slowly in 2023 /24. While this is more than double what buyers have been used to, interest rates have been at a record low for more than a decade.
Increasing mortgage rates along with the premise of a cost of living crisis may be enough to put many prospective first-time buyers off. But let's not forget that landlords are not immune to the increasing mortgage rates and cost of living crisis. It's no surprise that many landlords are cushioning themselves from changes in the economy, by passing on costs to their tenants by increasing rents. Official statistics show that UK private rents have increased by approximately 8%, with a 10% or more increase in London.
Renters are being faced with record-high rents because demand is hugely outstripping supply. With many people deciding that now is not the time to buy (because of the reasons mentioned), they are turning to renting instead which may minimise the competition for many first-time buyers and give them a perfect alternative to paying record rental prices.
First-time buyers who are worried about making monthly mortgage payments have the option of benefiting from the "Rent-a-Room Scheme" to help pay their bills. This government scheme allows resident homeowners to let their room to someone else and earn up to £7,500 per year tax-free.
With all this in mind, it could be argued that now is a perfect time for first-time buyers to consider their options, take advantage of the support on offer and get onto the property ladder.
BWH Solicitors is the leading residential property law firm in Leicestershire and is ranked in the top ten real estate firms in the East Midlands by the Legal 500 guide. We pride ourselves on giving our clients a seamless and efficient end-to-end conveyancing service and adhere to high-quality industry standards. We work with many estate agents and financial advisors as their preferred conveyancing partner. Due to our proactive approach to progressing our clients' property transactions, we are constantly being referred time and time again.
Whether you are a property professional, seller, or buyer, we can help with your residential conveyancing queries. To request a personal conveyancing quotation, or to discuss setting up a professional referral relationship with your business, please call us on +44 (0)116 289 7000 or send us an email at conveyancing@bhwsolicitors.com.