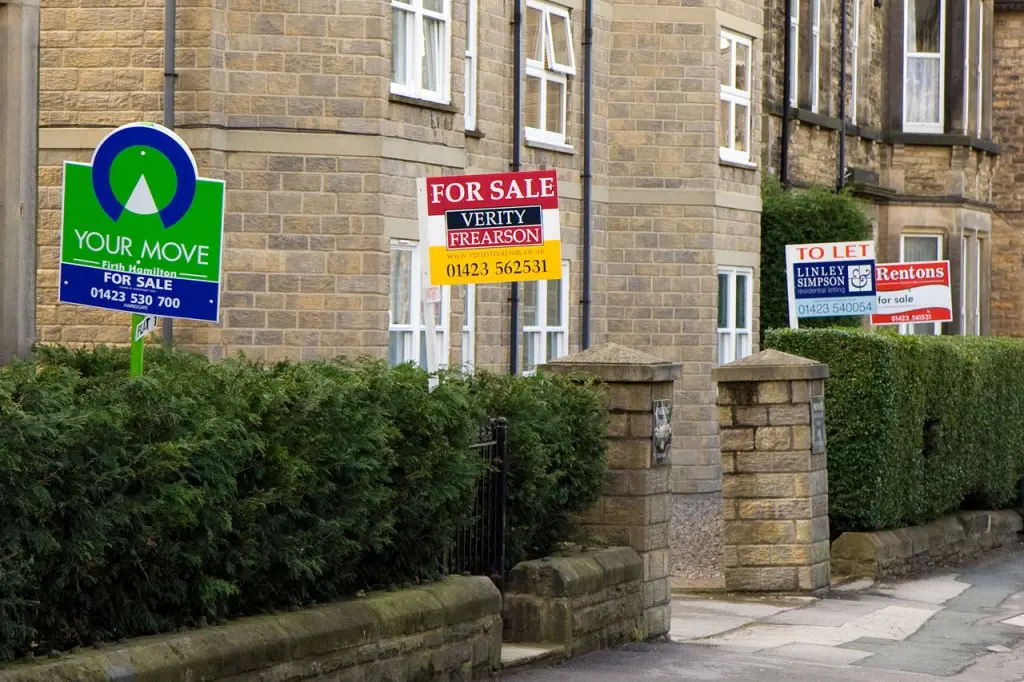 With house prices predicted to fall by around 5% in 2023 according to Zoopla, which Nationwide says is the fastest annual rate in almost 14 years, now might be a good time to buy. In saying this, no one can predict exactly what is likely to happen over the next year or so, but there are several factors which might suggest that it is a buyers' market.
Mortgage Rates
Inflation and Bank Rate rises over the last few years have seen mortgage rates go up from 4.5% to 6.6% now, which has made borrowing less affordable for many people. This has resulted in market activity slowing down with fewer people being able to afford to buy, despite property prices falling.
Some financial experts have argued that in the short term, it may be better to buy a property at a lower purchase price with a more expensive mortgage than pay a higher price on a cheaper mortgage. Others also believe that mortgage rates should stabilise soon. While the mortgage rates will put many people off, this is causing a lower demand for properties and therefore putting some opportunists in an advantageous position.
Below Asking Price Offers
Although in 2022 sellers consistently achieved their asking price, now sellers are more willing to accept on average 3.8% below their asking price. This means that a property for sale at £250k is typically selling at £240,500. According to Zoopla, 42% of buyers are getting over a 5% discount on the price of their house, while 15% are getting over a 10% discount on the house they are buying. This means that the purchasing power is shifting towards buyers, giving them more opportunities to shop around to try and get the best deal.
Property Prices
With property prices predicted to fall even further in 2023-24 by about 5%, more buyers could be attracted to the market. There has, however, been regional variation with areas located near to some major cities. Prices have historically remained comparatively low but have seen increases in June 2023. For example, in places such as Cannock Chase in the West Midlands and Powys in Wales, there has been an increase of 3.4% and 4.1% respectively.
In London, however, 22 out of the 32 boroughs have seen their prices fall, although they remain double the UK average. Even Kensington and Chelsea have experienced an annual price decrease of -0.6% or almost £7000. So far, only Richmond, South Bucks and Elmbridge have not been affected by any fall in house prices and have in fact seen a slight increase of between 0.2% – 0.3%.
Supply of Property on the Market
There are now 18% more houses on sale since June 2023, with numbers back to pre-pandemic levels. Again, this makes it more likely that prices will fall, and sellers are more prepared to accept a discount.
In another post, we mentioned that many landlords are selling up due to a number of reasons including the new Renters' Reform Bill, which proposes to ban no fault evictions. The Royal Institution of Chartered Surveyors (RICs) said that this is one of the main reasons for landlords wanting to leave the property market. As a result, there are more properties on the market and more people willing to negotiate prices.
With there being more supply and potentially less demand due to hikes in mortgage rates, this leaves those who want to take advantage of the bargaining power in a good position to do so.
The Rental Market
With the price of renting likely to rise by 5% in 2023, following an already massive rise of 9.7% in 2022 because of borrowing costs rising for landlords, renting isn't necessarily seen as a viable option compared with buying your own home. In the long term, buying can outweigh the cost of renting.
Skipton Building Society has a new Track Record mortgage which allows first-time buyers who are currently renting the chance to get a 100% mortgage as long as they can prove that they haven't defaulted on any rental bills or credit payments over the last 6 months. This will give renters who weren't necessarily able to afford to buy a property before, the option to step onto the property ladder with no deposit.
Considering this, now seems to be a good time for renters who want to find their own home to take advantage of opportunities and lower property prices.
Many property experts would argue that with mortgage rates possibly stabilising, rents set to rise, sellers accepting offers below the asking price and home prices predicted to fall in 2023-24, now is shaping up to be a buyers' market.
BWH Solicitors is the leading residential property law firm in Leicestershire and is ranked in the top ten real estate firms in the East Midlands by the Legal 500 guide. We pride ourselves on giving our clients a seamless and efficient end-to-end conveyancing service and adhere to high-quality industry standards. We work with many estate agents and financial advisors as their preferred conveyancing partner. Due to our proactive approach to progressing our clients' property transactions, we are constantly being referred time and time again.
Whether you are a property professional, seller, or buyer, we can help with your residential conveyancing queries. To request a personal conveyancing quotation, or to discuss setting up a professional referral relationship with your business, please call us on +44 (0)116 289 7000 or send us an email at conveyancing@bhwsolicitors.com.