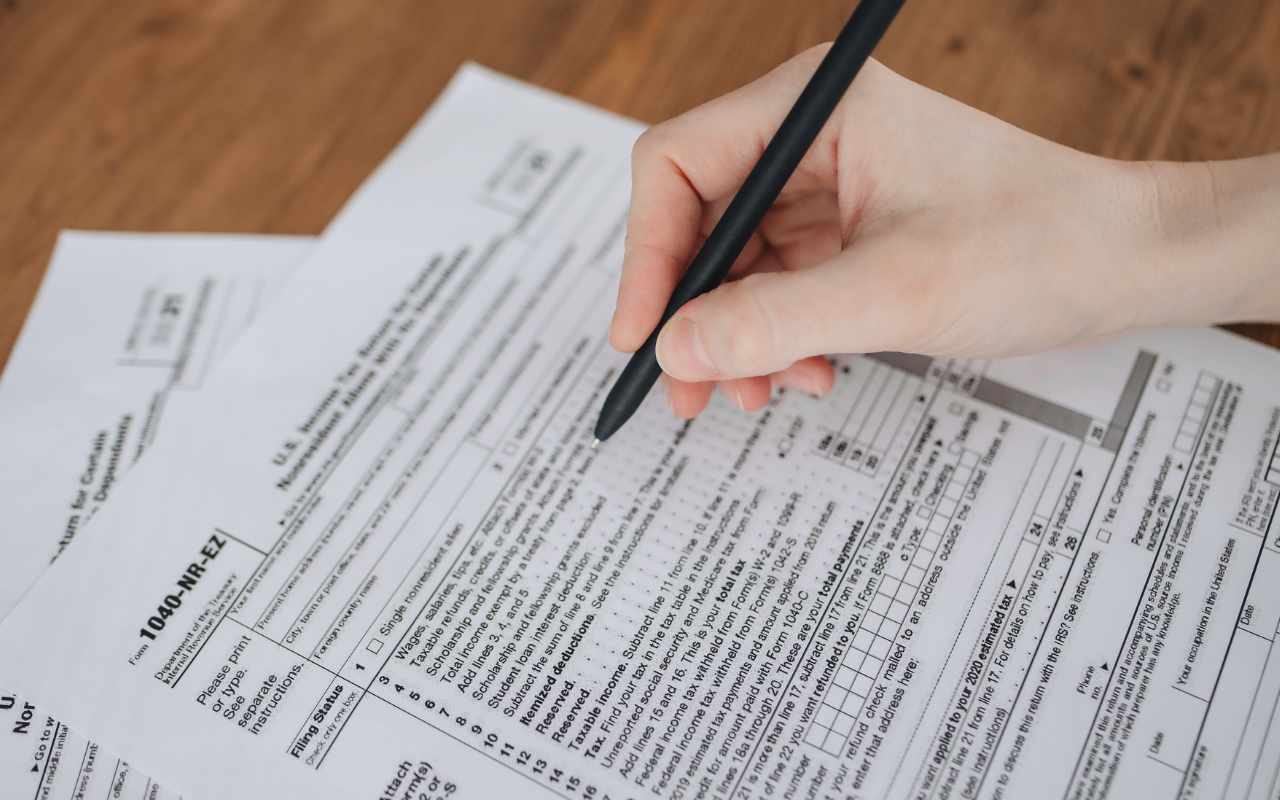 It is a legal requirement to check that a tenant or lodger has the right to legally rent a residential property in England. This even includes those not named on the tenancy agreement (over 18) or where there is no tenancy agreement in place. This is because landlords, letting agents, and homeowners have a responsibility to prevent unlawful access to the private rented sector. Therefore, it is important to verify that tenants have the correct permissions to be living in the country. This process is called right-to-rent checking.
As a landlord buying their first buy-to-let property, it is important that they understand the responsibilities of complying with right-to-rent checks.
How Do You Complete 'Right-to-Rent' Checks?
Depending on whether the tenant is a British passport holder or whether they have a visa, different steps must be taken when requesting and checking someone's right to rent in England. The following steps should be taken:
Step 1: Check That Tenants Have a Right to Rent
Those with a right to rent in England include the following people:
British and Irish citizens,
People with Indefinite Leave to Remain (ILR) or a visa such as a work, student, or family visa,
People with pre-settled or settled status under the EU Settlement Scheme (EUSS),
People with refugee status or humanitarian protection.
Step 2: Request and Check the Documentation
British and Irish citizens can provide physical documents to prove their identity and right to rent such as a passport or birth certificate. For these tenants, doing a manual right-to-rent check is sufficient, which means checking the physical documents by ensuring they are the originals and genuine, that they belong to the tenant, and that all the information including their date of birth and photo is in line with the details they have provided.
If the tenants have a visa, residence permit, or pre-settled or settled status, you cannot accept their physical documents, you must ask them to use the Home Office online checking service. This allows landlords, letting agents, and homeowners to see if a person has a right to rent and get personal information about how long the tenant has permission to stay in the country.
You will then need to do follow-up checks later down the line before the expiration date of their stay. This is to verify that they still have a right to live in the country and to see if they have applied to extend their stay, for instance which will be confirmed on the system. If they have extended their visa or applied for a new one before their previous one has expired, it usually means that their right to rent continues. It is best to get advice from immigration experts if you are unsure about this.
To get access to the Home Office online checking system, you will need to get the tenant's "share code" and their date of birth. The share code will be valid for 90 days giving you sufficient time to access the relevant records.
Step 3: Keep Copies of the Documentation
Once you have conducted the checks, you will need to keep copies of the documents in a format that cannot be changed such as a photocopy or downloading a PDF from the Home Office online system. You will also need to record the date you did the right to rent checks so that if asked, you have a statutory excuse against liability which means that you have done everything correctly according to the law.
Buy-to-let properties can be brilliant investments, but there are a number of responsibilities you have to meet such as getting certifications, adhering to fire safety requirements, and complying with right-to-rent checks. At BWH Solicitors, we are able to act for you as the landlord when purchasing buy-to-let property whether it is your first buy-to-let or you have a portfolio of investment properties.
Being a landlord comes with its issues whether it's tenant disputes, tenants not paying rent on time, or if you need to evict them because they no longer have a right to rent. At BWH Solicitors we aim to deal with any disputes as efficiently as possible and ensure that we are acting in your best interests to gain the best possible outcome.
BWH Solicitors is the leading residential property law firm in Leicestershire and is ranked in the top ten real estate firms in the East Midlands by the Legal 500 guide. We pride ourselves on giving our clients a seamless and efficient end-to-end conveyancing service and adhere to high-quality industry standards. We work with many estate agents and financial advisors as their preferred conveyancing partner. Due to our proactive approach to progressing our clients' property transactions, we are constantly being referred time and time again.
Whether you are a property professional, seller, or buyer, we can help with your residential conveyancing queries. To request a personal conveyancing quotation, or to discuss setting up a professional referral relationship with your business, please call us on +44 (0)116 289 7000 or send us an email at conveyancing@bhwsolicitors.com.