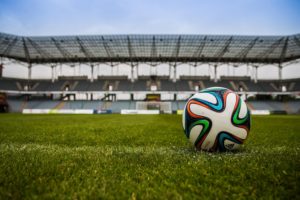 In the past couple of days, the footballer, Saido Berahino, of Stoke City Football Club has been arrested and subsequently charged with drink driving.  In view of recent events, as well as the many publicised issues regarding this player's unsatisfactory performance and attitude, Stoke may well be considering its options with respect to this individual.
The preferable option for Stoke may of course be to sell him at the first possible opportunity. However, given the issues involved, this may prove difficult and as Berahino is contracted to Stoke until the summer of 2022, with reported wages of £40,000 a week, it is unlikely that Stoke will want to retain him for the entirety of his contract.
There are a number of potentially fair reasons in law upon which an employer can rely when dismissing an employee, one of which is conduct. In Berahino's case, Stoke may be contemplating whether it could justify a dismissal on this ground, because of his recent arrest.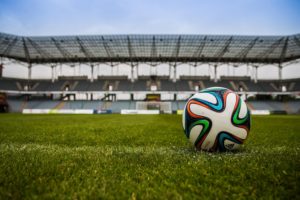 Unfortunately, there is no absolute right to terminate an employee's employment if they are charged or convicted of a criminal offence outside of work.  An employer would have to demonstrate that, as a result of the charge/conviction, the employee is now unsuitable to continue in their role and an employment tribunal would consider all of the circumstances in deciding whether this was the case. This would include a consideration by a tribunal of factors such as: the employee's length of service, possible effect of the employee's misconduct on the relationship with other colleagues as well as potential damage to the employer's reputation.
In the case of Berahino, a drink driving offence alone may not suggest that he is unable to fulfil his duties. There is no requirement for Berahino to drive as part of the job and therefore Stoke will not be able to dismiss for that reason.  Equally, it is unlikely that the drink driving charge will lead to other Stoke City players refusing to play alongside him. There have been a number of incidents in the past where football players have been convicted of drink driving and their careers have been unaffected, for example Wayne Rooney, Roberto Firmino and perhaps most notably, Tony Adams who spent two months in prison following a drink driving conviction and returned to Arsenal afterwards to continue his successful football career.
In order that an employee can be dismissed with immediate effect and in this particular case, without the requirement to compensate the employee for the balance of any unexpired part of his contract, an employer would need to demonstrate that the employee had committed gross misconduct.
The term gross misconduct is used to describe conduct sufficiently serious to justify termination of the contract of employment, with immediate effect and without notice.  This will often be for reasons such as: theft, violence, dishonesty, acts of discrimination, or serious breach of policy. For an offence outside of work to amount to gross misconduct, it is likely that the employer would need to demonstrate that it had been brought into serious disrepute as a result of the employee's actions.
While Stoke could try and claim damage to reputation, the crime for which Berahino is charged is unlikely to be sufficient. There are, however, situations where employers, including football clubs, can rely on damage to reputation arguments. In fact, a recent case such as that of professional footballer, Adam Johnson (who was charged with crimes of paedophilia) would be much more likely to cause reputational damage.
In conclusion, there may not be an easy option for Stoke. A criminal offence such as drink driving is not an automatic cause for dismissal and employers have to be careful to consider all of the relevant factors before deciding on whether or not to dismiss an employee. It is also important to remember, for football clubs and all other employers, that a fair procedure for dismissal must be followed in order to be able to successfully defend any claims made to the Employment Tribunal.
Should you require assistance with respect to anything mentioned in this article or any other employment law issue, please contact one of our employment law partners:
Amanda Badley – email amanda.badley@bhwsolicitors.com or call 0116 402 9019,