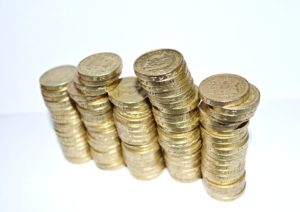 For business-owners, the key to overcoming difficulties brought about by the Coronavirus pandemic is understanding the various grants and reliefs which have been made available by the Government and HM Treasury.
BHW has previously reported on the Job Retention Scheme. Although a great tool to help businesses with cash flow, the opportunity to be compensated for furloughed staff is likely to cease once cases of the disease decline in the UK. Businesses should therefore obtain quality advice about how to prepare for this post-furlough period and how to utilise the various other schemes which are either in place or in the pipeline to provide more long-term assistance.
Coronavirus Business Interruption Loan Scheme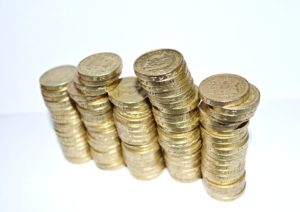 The Coronavirus Business Interruption Loan Scheme has been put in place by the Government, providing small and medium-sized businesses the opportunity to apply to participating lenders for access to loans, overdrafts, invoice finance and asset finance of up to £5 million for up to six years. The Government will guarantee 80% of the facilities and will also cover interest payments on such pay-outs for the next twelve months, providing longer-term aid. Any UK business with an annual turnover of up to £45 million and a viable borrowing proposal may apply here.
Coronavirus Large Business Interruption Loan Scheme
Larger businesses with a greater annual turnover will be eligible for similar opportunities under the Large Business Interruption Loan Scheme, due to launch at the end of April. The scheme will support businesses, with an annual turnover of between £45 million and £500 million, to access loans of up to £25 million.
COVID-19 Corporate Financing Facility
The Government has also recently published the COVID-19 Corporate Financing Facility to cover disruptions to finance in larger businesses since the rise of the pandemic. The Bank of England will be purchasing short-term debts of up to one-year maturity on comparable terms to prevailing markets. Companies who, without such disruptions, would be making material contributions to the UK economy and have been in sound financial health will be eligible for such funding and can apply here.
In times like these when new events unfold each day, it can be easy for business-owners to postpone the planning of the steps they will need to take to recover from the effects of the pandemic once cases diminish and the ability to furlough staff ends. Businesses can get ahead by understanding and utilising the Government facilities available to support cash flow throughout the next few months and in the longer term.
If you have any questions about your business' eligibility for Government funding during the pandemic, the impact of coronavirus on your business or wish to discuss your post-furlough options then please contact BHW's Corporate and Commercial Department on 0116 289 7000.