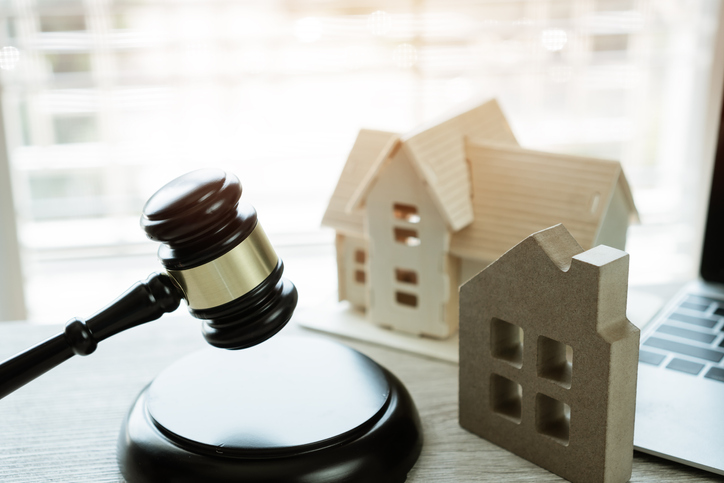 It has been estimated by the Essential Information Group (industry standard for auction property information) that in the UK last year, there was a 13.7% increase in properties offered for auction and a 4.8% increase in properties actually bought via auctions.
Auction properties are attractive due the fast-paced nature of the transaction and competitive prices. However, these deals come with their own risks. Here we look at 4 points to consider before bidding on auctioned properties.
Review the title – As this may sound like the most obvious piece of advice, it may be the most important one. Title documents published as part of the legal pack on the auctioneer's website will not only confirm points such as the legal owner of the property and the exact boundaries of the land being bought, but a thorough review of them will ensure that there are no unwelcomed surprises! Review of the title may draw light on:

Easements affecting the property – such as right of ways and rights of light.
Covenants binding the property – things that you must or cannot do/use the property for
Restrictions on the title – such as mortgages, charges or overage provisions that will restrict the property from being transferred until certain provisions are complied with.

Get suitable tax advice – Remember the purchase price is only part of the overall cost, a significant portion of fees may be paid for taxes such as Stamp Duty Land Tax. It is useful to be aware of the potential tax liabilities that may arise on purchase of the property.
Beware of environmental issues – Environmental issues can vary to include anything from flooding and drainage issues, to severely contaminated land. Enquiring about these issues and being informed of the potential liabilities to remedy these issues is crucial before making your final bid.
Funding the property via a mortgage – On the fall of the hammer, you are obliged to pay the deposit and set a completion date. This is a binding legal contract. It is advised that you enquire about mortgages with banks and building societies before you bid to ensure you can comply with their requirements and before you become contractually bound.
BHW Solicitors are able to carry out pre auction reviews. We always advise this is done with plenty of time before the auction, to allow for any queries or investigations. Call BHW's property team on 0116 289 7000 or email conveyancing@bhwsolicitors.com for more information.