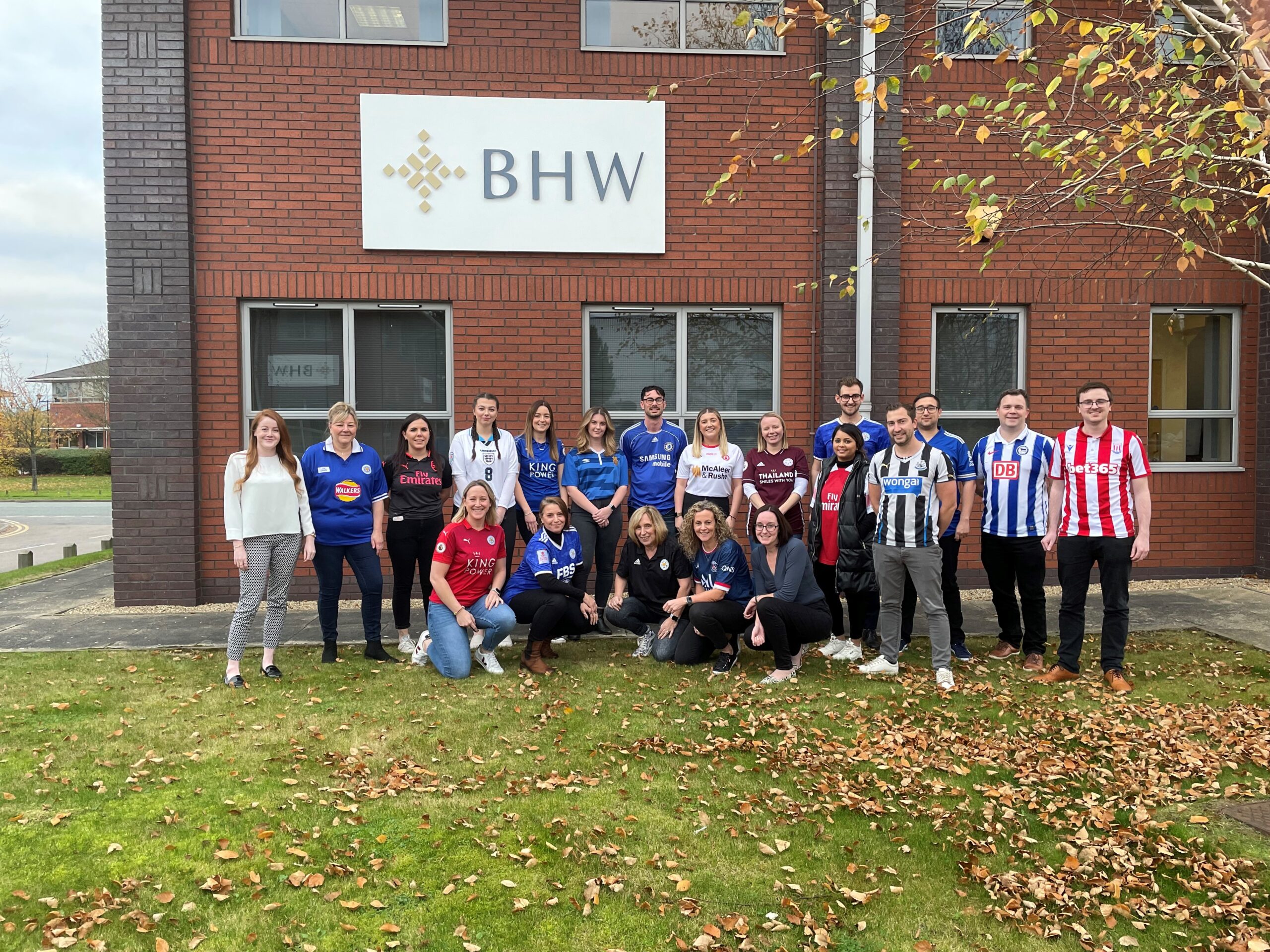 BHW staff sported their favourite team's colours on Friday 19th November as part of #FootballShirtFriday to raise money for the Bobby Moore Fund for Cancer Research UK.
Staff donated over £190 for the cause with the Firm matching the donation, bringing the total raised to over £400 including Gift Aid.
Trainee Solicitor, Will Sperry, organised the initiative at BHW. He said: "It was superb to see so many colleagues turn up in their beloved team's shirts and donate so generously. I'm also grateful to BHW for agreeing to match the money raised and doubling our donation!"
The Bobby Moore Fund was setup by the late footballer's widow, Stephanie Moore MBE, shortly after his death in 1993 to bowel cancer. It is a restricted fund of Cancer Research UK and raises money for pioneering bowel cancer research.
Bev Merrell, Employee Liaison Partner at BHW, said: "We're always happy to support staff initiatives to get behind such worthwhile causes. We actively encourage our employees to put forward events and ideas that they feel passionately about, such as this one. It was great to see the array of football shirts on show."
Since Bobby's death, the Fund has raised over £28 million and mortality rates for bowel cancer have fallen by more than 30%. Sadly, the disease still kills 45 people in the UK every day, showing there is still a long way to go to tackle bowel cancer.
If you wish to support BHW's #FootballShirtFriday fund raising efforts, you can donate here: BHW Solicitors | Cancer Research UK Giving Pages