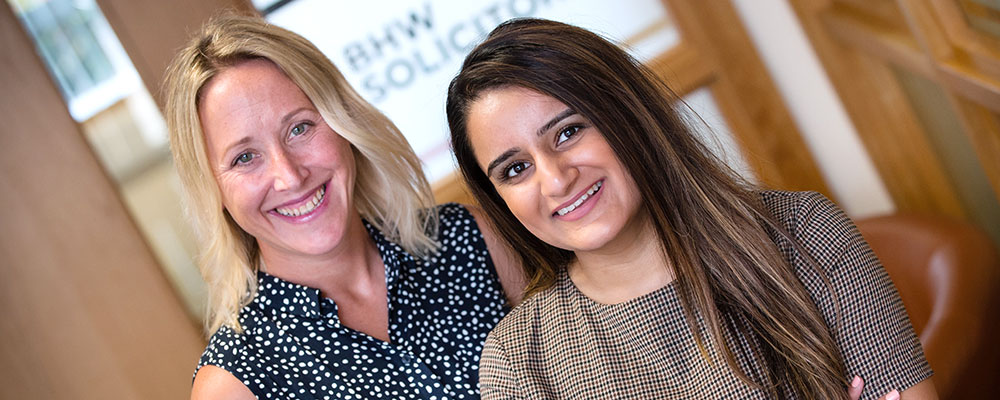 Conveyancing specialists, BHW Residential and BHW New Build, have launched a number of added-value services for its Conveyancing clients including Will Writing, Lasting Power of Attorneys and Probate.

Predominantly focused on its core conveyancing client-base, the firm can now provide a dedicated estate planning advisory and drafting service to home-movers.
Recently recruited Solicitor, Janki Raikundalia, specialises in estate planning having worked for several years at a Leicestershire-based law firm.
Janki said: "I'm delighted to have joined BHW and to help launch this new initiative. BHW is one of the largest conveyancing operations in the County and there's a very real need for people to consider how they wish their assets to be distributed when buying or selling property."
Janki will be supported by Associate Solicitor, Verity Drinkall, who has over 16-years' experience in private client work that includes both conveyancing and estate planning.
Verity said: "There are a number of key life events that should trigger a review of your estate and its legacy. Owning a property is a substantial asset and its critically important to consider how it will pass-on should the worst happen."
The new department is also able to offer stand-alone services to clients looking to write or update an existing Will or create a Lasting Power of Attorney, as well as assist Executors with Estate Administration matters.
BHW Residential and BHW New Build are specialist Conveyancing divisions of BHW Solicitors. They operate across the East Midlands, helping clients experience stress-free conveyancing with a modern, pro-active approach.