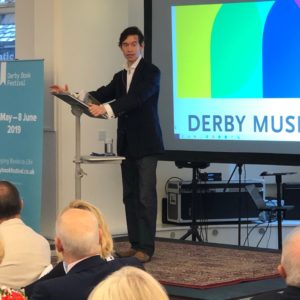 Commercial Property Partner, Bev Merrell, and Corporate & Commercial Partner, Matt Worsnop, were invited to attend the Derby Book Festival Lunch as part of Derby's annual book festival.
Taking place on Friday 7th June, the lunch featured special guest, MP Rory Stewart OBE, who gave an engaging talk and Q&A session. The Secretary of State for International Development read extracts from his book, The Marches as well as answered questions on his political life and aspirations.
The lunch was part of the annual Derby Book Festival which takes place over nine fays in June. The festival is in its fourth year and celebrates the country's love of books and reading. The festival plays host to various events at Derby based locations with visits from well-known authors, poets, historians and politicians.
Bev and Matt were invited to the lunch by pensions and investment specialist, Boolers. BHW would like to thank Boolers for the invitation and the festival charity for putting on the event.