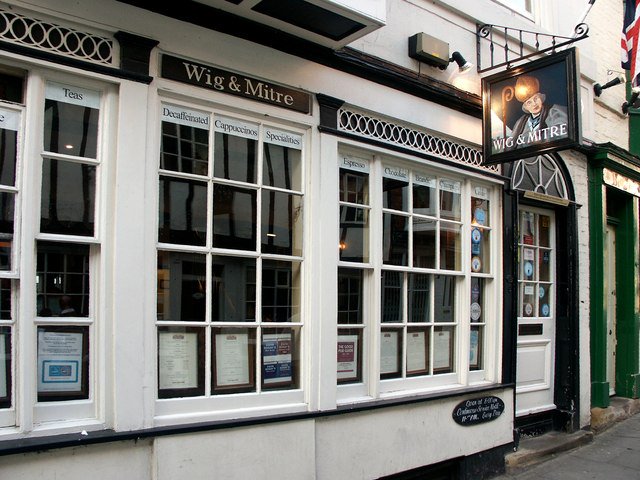 The Wig & Mitre, a historic Lincoln pub, has been sold by Wig & Mitre Pub Group. The deal completed in October 2021 and followed a sale by the company of the Bottle and Glass in Harby earlier last year.
BHW corporate solicitor, Robert Flannagan, and commercial property solicitor, Raj Hundal, acted on the disposal of both premises and their associated businesses, providing advice to owner Valerie Hope and director Sarah Poli.
The Wig & Mitre had been run by the Hope family since 1977 and is Grade II Listed, occupying buildings dating back to the 14th century. The pub was marketed by Everard Cole and purchased by the RedCat Pub Company, which owns over 40 public houses across the country.
Popular village pub-restaurant, the Bottle and Glass, located on the border of Nottingham and Lincolnshire, was acquired by Wig & Mitre Pub Group in 2007 as the third pub in the company's group (the other being the Beck at Caunton). The Bottle and Glass was bought by local developer James Kirby's business venture.
The Bottle and Glass and the Beck at Caunton went through exciting refurbishment in 2021 and RedCat Pub Company are understood to have similar plans for the Wig & Mitre.
Speaking about the transactions, Robert said: "It has been a pleasure to assist Valerie and Sarah with the sale of these two quintessential British pubs. It was clear that they have worked hard to grow both businesses and establish superb reputations locally".
Valerie Hope said: "The Bottle and Glass was our last acquisition, and it has brought us much pleasure. We especially enjoyed developing the pub and building the micro-brewery. It was difficult coming to the decision to sell, but we were thrilled and excited for James' refurbishment plans and a brilliant future for the pub".
Sarah added: "We've enjoyed working with Robert and Raj who have both been on hand with professional advice regarding their respective areas of expertise. Their collaborative approach and tireless efforts helped to get both deals completed and I'd have no hesitation in recommending them".
The Wig & Mitre Limited (now called The Beck At Caunton Ltd) continues to own the Beck at Caunton following Valerie's and Sarah's refurbishment and rebrand last year.