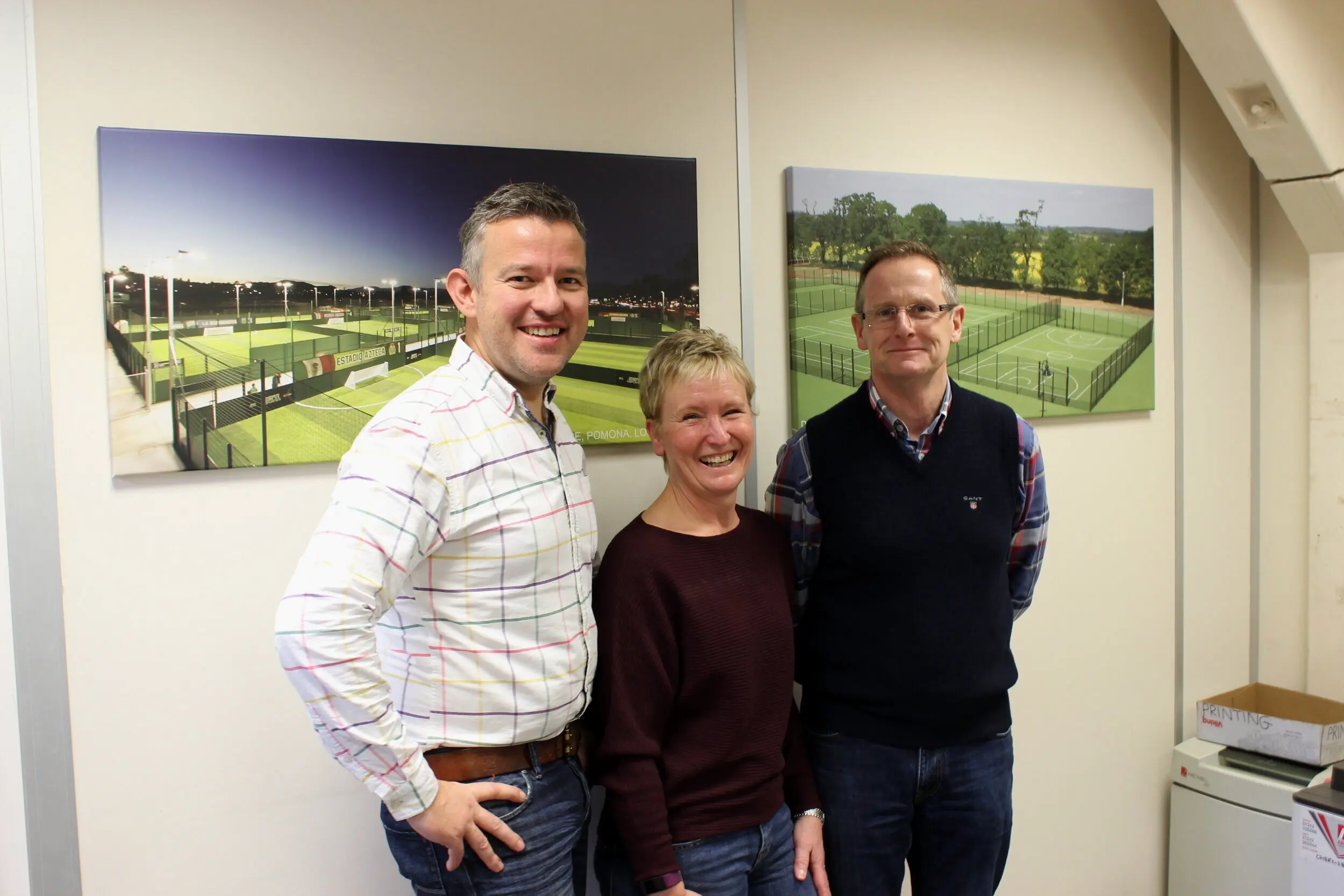 BHW Solicitors, a leading law firm specialising in commercial transactions, is delighted to announce its successful advisory role in the sale of B & L Fencing Services to an Employee Ownership Trust (EOT). The sale marks a significant milestone for B & L Fencing, a leading supplier and installer of perimeter fencing in the sports sector.
B & L Fencing Services Ltd was established in 1994 by Tim Long and Colin Burgess, with a vision to provide high-quality ball stop fencing for synthetic pitches and multi-use games areas. Over the years the company has achieved remarkable success, becoming a recognised industry leader having been involved in many notable projects including Goals Soccer Centres across the UK and North America, the 2016 Formula E street race in London, and the 2012 Olympic Park. Their innovative product designs and unwavering commitment to excellence have set industry standards and made them a trusted name in the market.
The sale of B & L Fencing Services to an Employee Ownership Trust is a testament to the company's commitment to its employees and ensuring a bright future for the business. Company Director, Tim Long, expressed his satisfaction with the transaction, stating, "We are thrilled to embark on this new chapter for B & L Fencing. The decision to sell to an Employee Ownership Trust reflects our belief in the incredible talent and dedication of our employees. We are confident that this transition will not only safeguard the company's legacy, but also foster a sense of ownership and empowerment among our team."
BHW Solicitors played a key role in facilitating the sale, with their deal team led by Corporate Associate, Rob Flannagan. Rob and his team, including Employment Associate, Aimée Johns, and Commercial Property Partner, Raj Hundal, provided comprehensive legal assistance throughout the transaction.
Commenting on the sale, Rob Flannagan said, "It was an honour to work with B & L Fencing Services on their sale to an Employee Ownership Trust. We are confident that this move will secure a prosperous future for the company under its new ownership structure.
"BHW congratulates B & L Fencing on this milestone achievement and wishes them continued success."
Tim added, "Rob and the team at BHW were extremely supportive and knowledgeable regarding the sale and conversion to employee ownership. We're grateful for their specialist and exemplary advice and we wouldn't hesitate to recommend them.
BHW Solicitors worked together with Jerroms Miller Specialist Tax on the sale to the EOT, who provided expert tax advice. The team at B & L Fencing, led by David Golding (Managing Director), will remain in place and continue to drive the business forward.
[Pictured: B & L Fencing Services – David Golding, Karen Long and Tim Long.]
Categorised in: Commercial Property, Corporate and Commercial, Deals, Employment, Leicester Solicitors, News
Tags:
BHW Solicitors
,
Commercial Property
,
Company Law
,
Employee Ownership
,
Employment Law
,
Leicester Solicitors