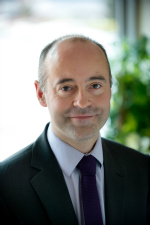 BHW has advised leading Leicester-based telecommunications company RDC Communications on their merger into Fidelity Group.
The acquisition of RDC has been completed following negotiations between RDC founder Roger Collings and Fidelity Group Managing Director Alan Shraga.
Based in Wigston, RDC was established in 1999 and boasts over 19 years' experience in providing telecommunications, systems maintenance and customer support.
Roger Collings, RDC Managing Director said: "When considering my decision to handover day to day control, I knew that Fidelity Group would be a company we could trust to look after our customers in the expert manner that we have for the past 19 years."
BHW's corporate team, led by partner Matt Worsnop, supported RDC throughout the transaction providing legal advice on all aspects of the deal.
Roger added: "The advice and support received from Matt and his team throughout the legal process has been impeccable and I can't recommend them enough."
Matt Worsnop, corporate and commercial partner said "We were delighted to assist Roger with the disposal of RDC. They are a well-established and trusted company with a solid client base so it was a pleasure to represent them on the deal."
Fidelity Group will continue to provide a range of telecommunications, systems maintenance, data and energy services to RDC customers, in addition to adding value through other joined-up communication services.
RDC customers will be supported day-to-day by RDC and Fidelity Group staff based in Leicester and will receive additional support from the Fidelity Group Head Office team based in Henley-on-Thames.
Roger Collings will provide consultancy services as the transition is implemented.