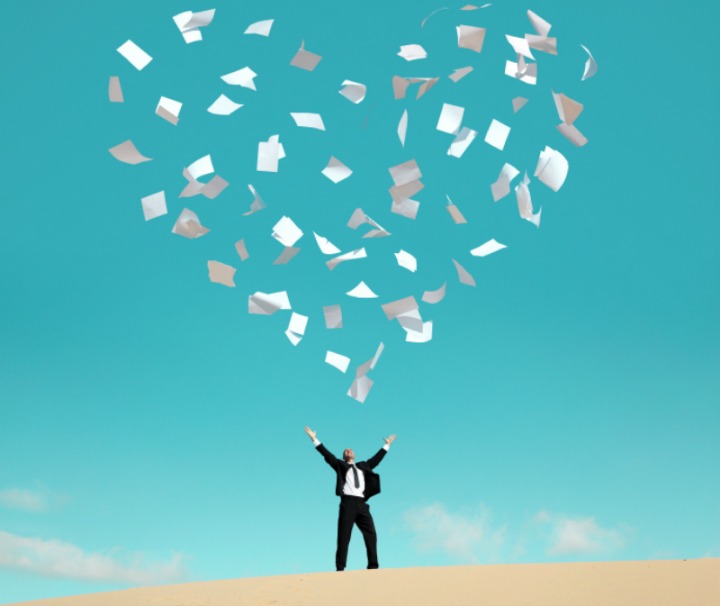 See below some of our client testimonials
Mark Harris, Director of Legal Services, Next Group plc
"Julie White of BHW Solicitors has been providing commercial property legal services to Next Group plc for approximately 13 years.
I regard Julie as an extension to my in-house legal department. She has a level of understanding of the requirements of Next's business which is not commonly found in external solicitors. As such I am always confident that by instructing Julie my Estates Department will be receiving the same level of service as provided by Next's in-house team.
Julie has assisted us with some of our major acquisitions over this time and will always go the extra mile to help us achieve our deadlines."
---
Mike Potts, Managing Director, Nationwide Platforms Limited
"Nationwide Platforms worked with Ed Nurse on the renewal of a 3 year partnership agreement with one of our top clients. The negotiations were complex, protracted and delicate. At all stages of the process Ed and his team were able to respond to the challenges that arose whether they were legal issues, advice on strategic choices or simply extremely short turnaround times including weekend and overnight responses. We successfully achieved the renewal in December and were very grateful for the professional assistance and personal dedication that Ed and his team provided in achieving our objective."
---
Sean Killian, Director of Trident Trust Company Limited
"We have been using the services of BHW Solicitors for many years and they have provided property and other legal advice to a large group of companies on projects of varying values from £100,000 up to £30,000,000. We receive a high level of service from BHW and they are always willing to go that extra mile to get the job done."
---
Rob Flowers, Managing Director of Ramon Hygiene Products Limited
"BHW have been our corporate legal advisors since the firm was founded and we are delighted to be one of its first clients.
We have found BHW's knowledge and expertise to be invaluable in helping us in many aspects and BHW has made a real difference to this business. Customer service is first class and all matters are dealt with promptly and cost effectively.
We would have no hesitation in recommending BHW's corporate advisors to any business."
---
Chris Bowman, Managing Director of Recticel Limited
"I worked with BHW for the last 5 years, they were introduced to me by a business friend who knew I was frustrated with the legal advice I had been getting and the ever increasing cost of advice!
I received advice from Julie White who was capably supported by Beverly Merrell mainly on property/real estate matters. Together I estimate we saved around £3 million over 5 years by applying a practical approach with good legal background support.
If you are looking for professional, friendly, cost effective legal advice on property matters I would thoroughly recommend BHW."
---
Jeevan D'Silva, General Counsel of T-Systems Limited (part of Deutsche Telekom Group)
"BHW Solicitors have provided us with a friendly and reliable legal service for many years. We are always confident that they will complete the work as specified and at a fair price. They act on our behalf swiftly and efficiently when liaising with estate agents, landlords, sub tenants and other agencies."
---
Garben Enterprises Limited
"Garben Enterprises Ltd, an independent pub retailing company operating in the East Midlands, has used the legal services of BHW Solicitors for approximately ten years. The firm has acted for us in all aspects of commercial property matters. Julie White and her team provide a high level of competence and thoroughness in a courteous and efficient manner such that it is a pleasure to work with them."
---
Steve Carter, Director, Eclipse Group Solutions Limited
"Eclipse has been a client of BHW since 2007 and has always found the service provided to be first class. We have dealt with a number of the partners and in every case have been impressed by the commitment, efficiency and professionalism shown. One of the key factors for our business has been the entirely pragmatic advice and guidance offered, with the primary objective always being to reach a workable and effective solution. We would unreservedly recommend BHW."
---
Andrew Maidstone, Senior Consultant, Freedman and Partners LLP
"As finance providers, Freedman and Partners LLP uses BHW solicitors' commercial property team to advise on numerous transactions on an ongoing basis. We always find without exception that the staff and partners at BHW are skilled, professional and timely in the advice and service given and would not hesitate to recommend them to other prospective clients."
---
James R Coles, Managing Director, James Coles and Sons (Nurseries) Limited
"Kate Chorley of BHW Solicitors acted for us on the sale of 14 acres of development land to Davidsons. On behalf of Coles Nurseries, I would like to thank BHW for their hard work and endeavour to get to the sale concluded by the deadline. The aim was the end of June and that is exactly what happened. We are happy to recommend the services of BHW to other landowners and businesses."
---
Guy Mansfield, J Mansfield & Son Ltd
"Kate Chorley of BHW Solicitors acted for us on a solar development on 76 acres of our land. The documents were extremely complex and we were under tremendous pressure to complete quickly. Kate's advice was invaluable in protecting our interests and achieving completion within the required timescale. We would certainly recommend BHW to other landowners."
---
Trevor Wells, Director, Wells McFarlane
"Have worked with Kate on a recent development land sale and thoroughly recommend her. Her hard work and attention to detail was critical in getting this sale completed in the envisaged timescale."
---
Varinka Strong
"I am writing to express my thanks and gratitude for the work that you did on my case of an inheritance dispute involving a farm. I particularly appreciate your candour, friendship and trust in addition to your professional advice which has without doubt helped to bring matters to such a swift and positive conclusion in 9 months after the case had been running for over 5 years."
---
Robert Flowers
"I have had the pleasure of instructing BHW to act for me from a corporate/commercial perspective and since disposing of my manufacturing business, BHW property department have acted for me and advised me on a number of property transactions. I would recommend them immediately – their expertise, commercial awareness, professional advice and timely responses have been invaluable to me on every occasion. I would recommend them without hesitation."
---
Mr Damien Cheeseman, Managing Director , Verdi Home Improvements
"Having dealt with BHW Solicitors on several occasions we have found them very professional in the way in which they deal with matters. Their communication and speed in which they dealt matters were second to none compared with other companies we have used in the past. I would not hesitate in giving my full recommendation for using them in the future."
---
Neil Anthony Richmond, MIH MIC, Founder & Chief Executive Morpho Group – Luxury Asset & Lifestyle Management
"Beverley impressed us with her friendly, client-focused, no-nonsense customer service. She showed a genuine interest in our case, was proactive, responsive and goal-oriented. She provided us with excellent results on a complex, time-sensitive transaction. It was a pleasure dealing with her, and I recommend her services."
---
Mr A Dulku, Director, Meritas Rehab Ltd
I am writing to express my gratitude for the dedication and quality of work you have provided for us at Meritas Rehab Ltd.
As a start-up online business, there were many legal challenges we faced – the most important involved drawing up Terms and Conditions for our website that were in accordance with legal frameworks and governance. In particular, they needed to reflect current legislation, including recent changes to online trading and contractual agreements.
The Terms and Conditions you developed for our business were comprehensive, robust, and of very good quality. The attention to detail, expert advice and motivation you provided, in addition to the approachable and friendly manner, has been a major contributing factor to the direction and development of our business. Thank you for your time and effort.
I have no hesitation in recommending your services as an excellent solicitor to other businesses.
---
Neil Walker, Director, Penta Pattern & model Ltd
 
"We found Jack Khurana of BHW a great help. His advice and knowledge of employment law is second to none. I would recommend using BHW to any friends or colleagues."
---
Brian Taylor, Chairman of Taylors Property Services
"I have dealt with your company for a number of years across most of your departments and I would say of the solicitors I have dealt with in the 25 years plus I have been running my own companies, yours is by some way the best. You get the simple things right, returning calls, replying to emails and other correspondence quickly, and when I have needed in depth knowledge and technical help, you have the staff who know their subjects, and opinions that are given are well informed and accurate.
---
The Cathedral Agricultural Partnership
"We have utilised the services of BHW Solicitors on several occasions in relation to the purchase of agricultural land and for several private residences. In our various business activities we have experience of numerous firms of Solicitors and their standards of care. BHW and our contact Kate Chorley have dealt with our affairs with a high degree of skill and diligence. The experience of dealing with them compares very well with other firms, and we would have no hesitation in recommending BHW to others."
---
Jo Carter, Director of Integra Accounting Limited  
"I have worked with Kate Chorley and her team on numerous commercial and property matters for mutual clients. I have always found Kate's approach very thorough and professional whilst remaining practical. Work is always dealt with efficiently which is important to us. I enjoy working with Kate and have no hesitation in recommending BHW."
---
David Sneath, Thai Sabai Restaurant
"Your clear and concise advice, based on your clearly thorough understanding of the law in this type of matter, put my wife and I at ease with the knowledge that the case was in safe hands. And clearly it was. Your communications to us have always been clear and, reading copies of your firm and expertly-penned communications have inspired great confidence. Also, I have found it surprisingly easy – considering you must be a very busy firm – to get hold of you when necessary and you have always answered my questions promptly."
---
David Seller, Managing Director of Caroline Jane international Ltd
"Caroline Jane International Limited have used BHW on a couple of occasions and found them to be most helpful. The staff are very pleasant and very easy to get hold of which makes a refreshing change these days. The level of service was excellent and we were kept fully updated on all aspects at all times. The firm's communication was very good, either by phone or email. I would have no hesitation recommending them and we will continue to use them in the future."
---
Gary Webb, Managing Director of Valve (Engineering) Services Limited
"BHW Solicitors has been chosen by VESL to support the company in any legal actions/clarifications. We find BHW a good industrial partner with the highest standards of professionalism and ethics. We consider BHW as an integral part of our team. The response time is excellent and the level of service is beyond our expectations."
---
Robert Cain, Blue Sun Tree Limited
"We have been using BHW Solicitors for a number of years now and on various projects and issues. We have always found them to be quick to respond and to resolve any problems. We are always kept in the loop of what they are doing and their advice so far has been spot on. It's reassuring to know if and when required we have the services of BHW to hand, and it allows us to get on with our business and not get sidetracked."
---
Debra Teo, Alphavet Limited
"Thank you for your professionalism and for your calm, focused and reassuring manner throughout this process."
---
Khalid Mahmood, School Development Support Agency
"It was absolutely delightful to work with BHW Solicitors. They were able to understand our needs and from initial consultation to final product delivery, they maintained a professional standard. The whole process was jargon free and we got more than we expected."
---
Roy Horton, Centurion Club Limited
"I used BHW Solicitors for commercial property advice and a complex issue with a lending bank. They understood all the issues at the first meeting and the advice they gave me was clear, coupled with exceptional ongoing support. I cannot thank them enough for their help – they were a real asset in my corner. We won a major victory and it was down to BHW Solicitors' strong and robust advice which was consistent throughout the dispute. They ran rings around the top 5 legal firm appointed by the bank. BHW Solicitors' understanding of the law and how it affected me meant I was never intimidated by the threats and aggressive tactics of the bank and their solicitors."
---
Andrew Maidstone, Charnwood Accountants
"Great firm with approachable and professional advisers. Nothing too much trouble and great expertise in addressing business issues and challenges. Would recommend them to any potential clients."
---
Pensioneer Trustee
"We have asked Beverley Merrell at BHW to do the commercial property conveyancing for a number of our pension clients. She understands the issues affecting pension scheme trustees when buying property and identifies potential issues at the earliest opportunity, which is invaluable.
Her approach to the member trustees and to ourselves is friendly, open and communicative and she acts in a timely and efficient manner when dealing with all correspondence."
---
Tracy Withers
, Headteacher
 of Cosby Primary School
"The Academy conversion process was made easier both to manage and to understand as a direct result of the involvement of Ed Nurse and his team from BHW Solicitors…We enjoyed excellent service throughout the process: from telephone calls and email correspondence, through to visits in person…I can unreservedly recommend Ed and BHW Solicitors to anyone embarking on this journey who appreciates a personal, professional and patient approach to what could otherwise be a long, complicated and frustrating process."
---
Tim Moralee, Principal of Thomas Estley Community College
"Agreed timelines were always met, meetings were efficient, kept to time and thoroughly professional.  The calm approach and easy availability of staff made for an extremely professional yet friendly relationship. All team members exceeded our high expectations and quickly became valued partners in what was a smooth process…I am absolutely certain that we received the very best of support."
---
Jon Sleath, Co-Headteacher of Leysland High School
"Service levels were very high and met our expectations.  The team were easy to get hold of, either via email or phone…Ed and the team were patient, supportive and very professional throughout the process, their reassurance during my numerous periods of doubt."